To set specific permissions for your page when publishing:
1. Navigate to the blue PUBLISH button on the right side of your screen. Click the arrow to access your publishing permissions.

2. At the top, you will see a Visible To menu, along with a Create Private Share Link button. These functions will control your pages' publishing settings.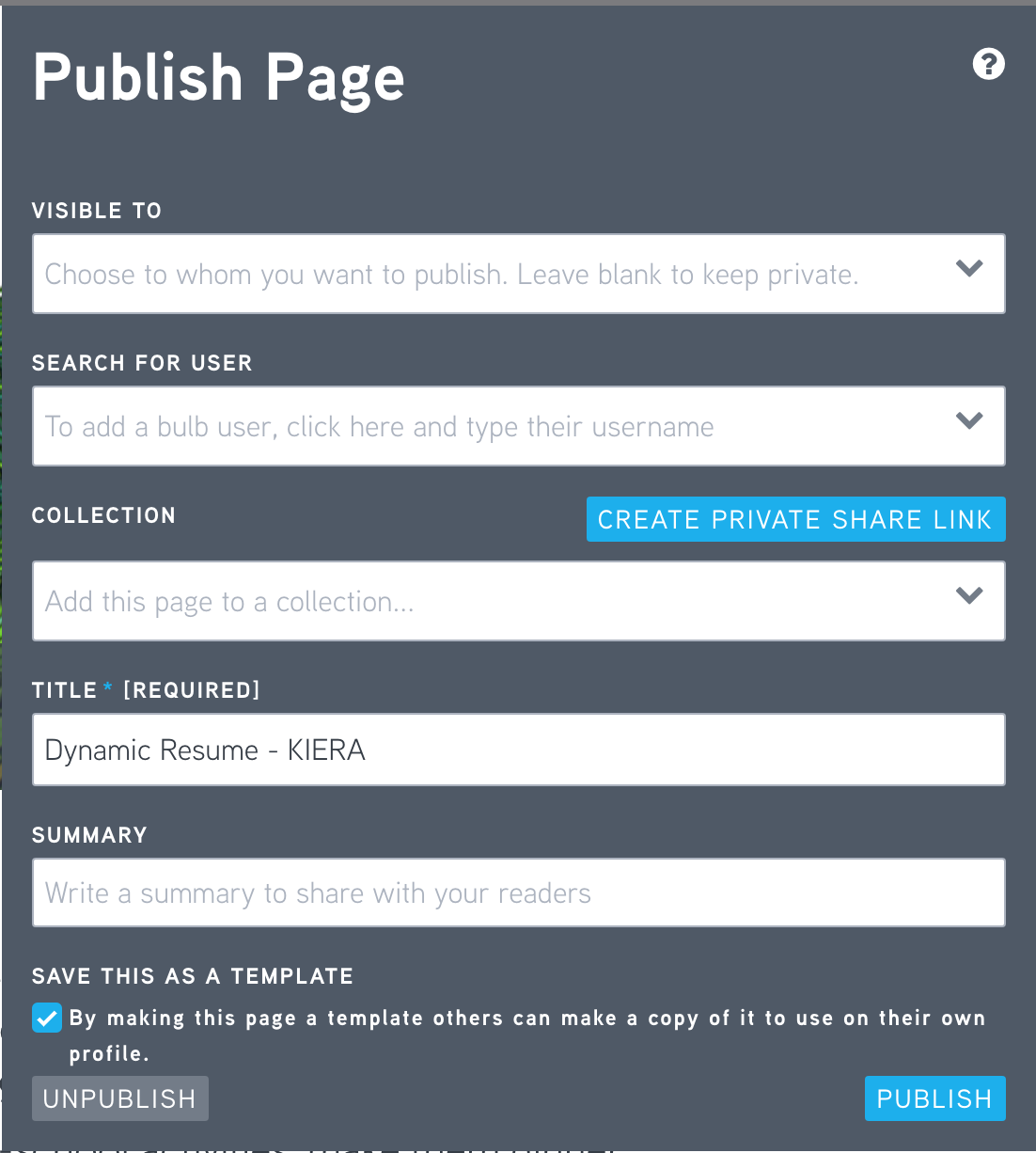 3. Click the VISIBLE TO in the drop-down to show and select your options.
| | |
| --- | --- |
| | Note that the auto-default is blank. If you keep the "visible to" section blank, your page will be only visible to you. |

- or -
CREATE PRIVATE LINK:
1. Click the blue CREATE PRIVATE SHARE LINK button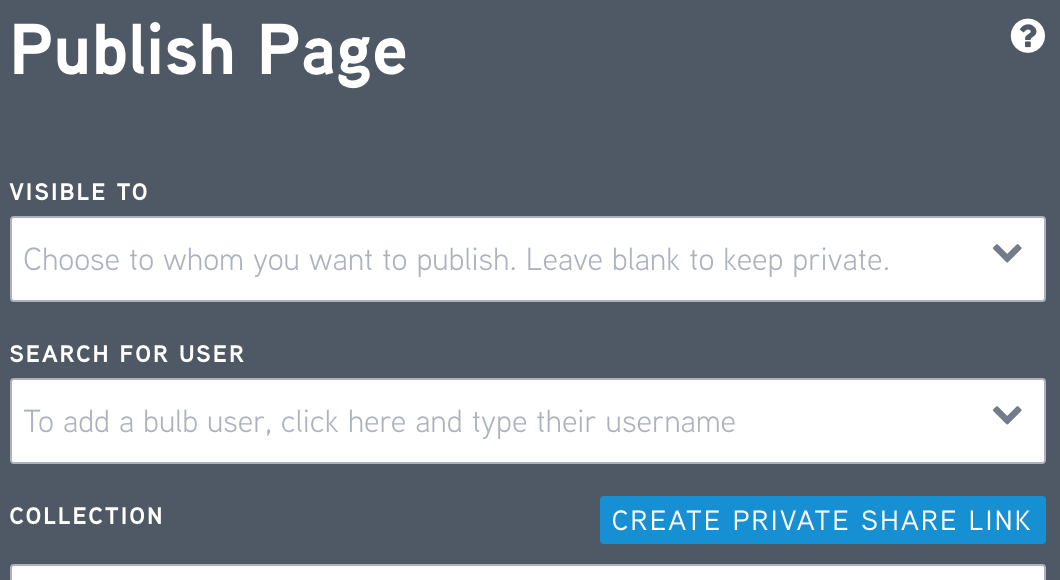 2. After you create the private link, you can use this link to share your page through email or include in a presentation. Use the copy icon beside
Private Link
to copy the link to your clipboard.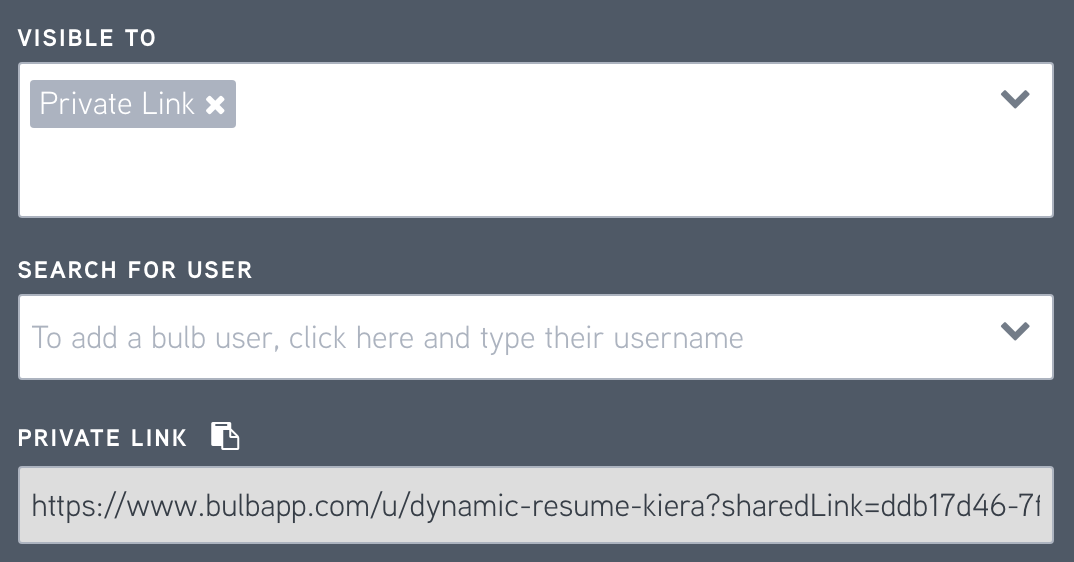 Tip #1. If your page is visible to only a private link, only people with the private link will be able to see your page. You can also share this link with people who don't have bulb accounts.

Tip #2. You don't have to limit your publishing to only one option. You can publish to an organization and individuals. Or publish to the public and your group (e.g. so the content displays in your group's content tab).
Some more helpful info for Publishing: