1. On a page, click "image"
on the toolbar and select one of the images you'd like to add to the Image Carousel.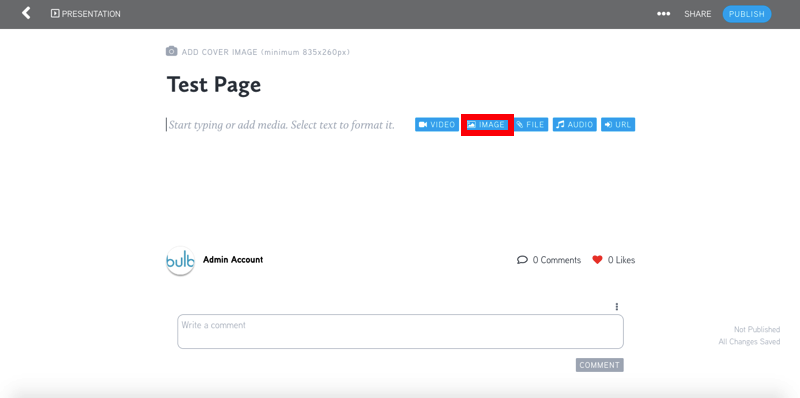 2. Once the image has been added click the "Image Carousel" icon, which is the middle icon with a "+" and two squares. See below.  

3. You will know the Image Carousel was created when you see this message. Click "OK".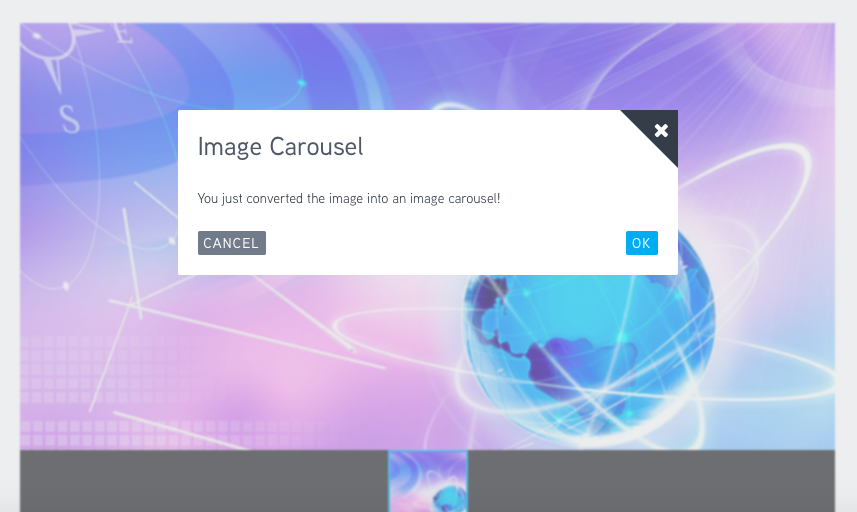 4. To add more images, click the "Image Carousel" and click the big blue "+" at the bottom of your screen. See below.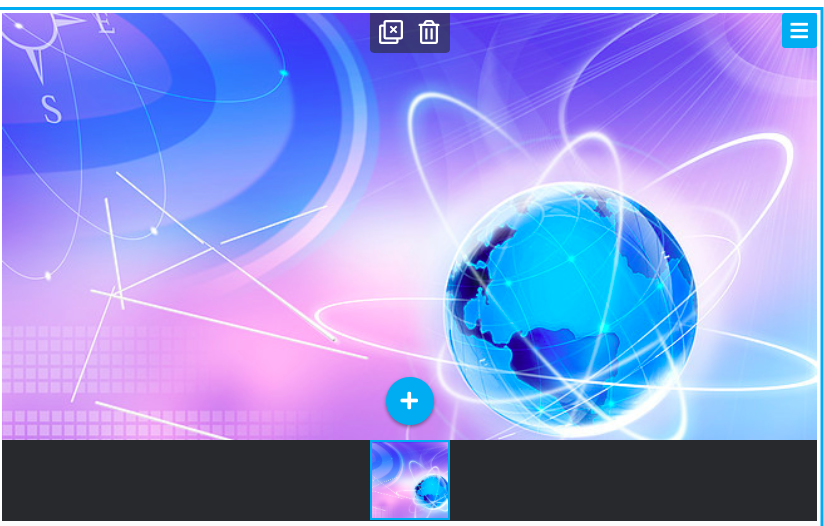 5. To delete click the "Trash" icon. To revert back to an image click the "X" with two overlapping squares icon (next to the trash icon). 
6. The icon with three horizontal lines in the top right-hand corner of the page lets you drag your Image Carousel in your page. Think drop and click. 
| | |
| --- | --- |
|         |   Image Carousels can create a seamless process when presenting multiple images at once.                    |