Creating a carousel:
1.Within a page, click the
sign in the top left of your editor.
2. Click the second option down,
3. Decide on your Carousel orientation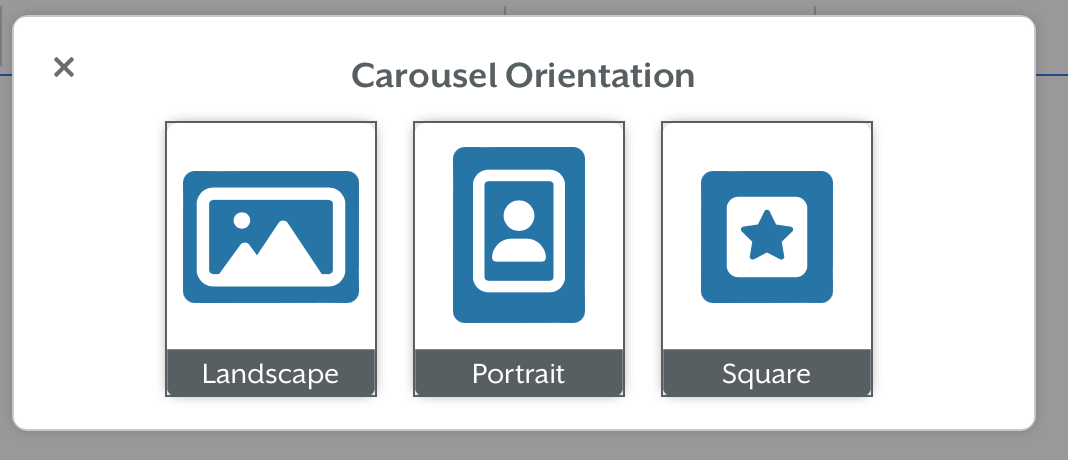 4. Upload your first carousel image via device, Google Photos, Asset Library, Google Drive, Microsoft OneDrive, or Image Search.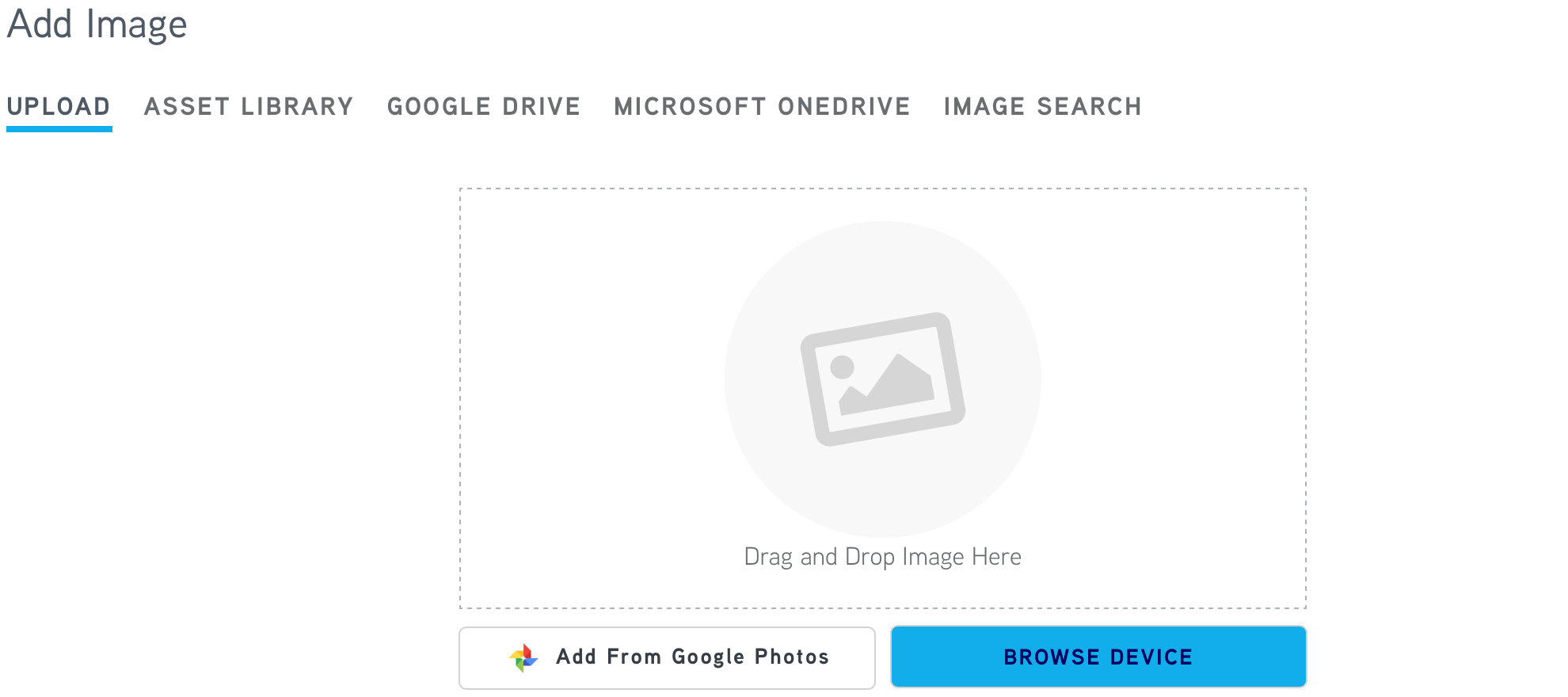 5. To add another image, click the icon & repeat this process to keep adding more images to the carousel.