| | |
| --- | --- |
| |   It is a great idea to get in the habit of citing your sources for each asset that you upload into bulb. This way, you have the source handy when you need it and can give credit to the creator. |
1. Click your username in the upper right hand corner then select "Asset Library."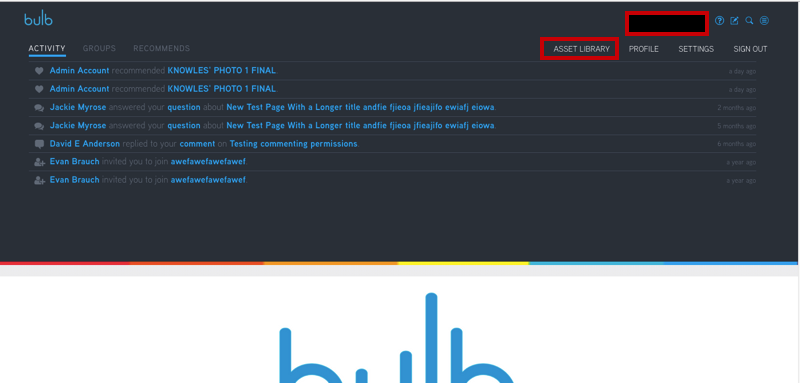 2. Click the content you want to edit
.
| | |
| --- | --- |
| | To open a folder within your Asset Library to see what's inside, click the folder once. If you click the folder twice, the details like Name, Source, Info and Usage will pop up. |
For images it will look like this: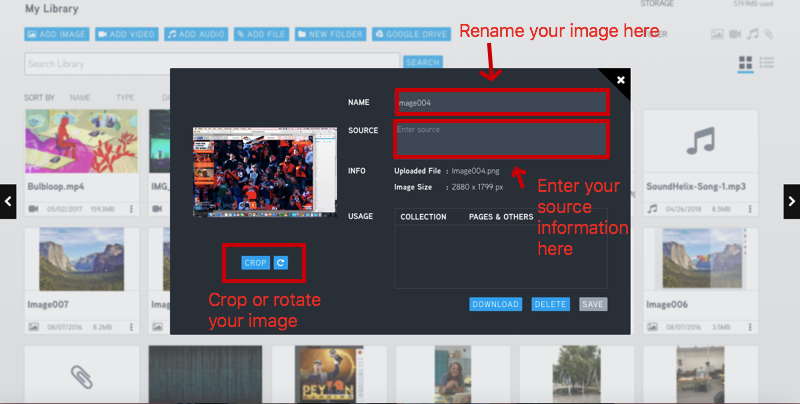 For videos it will look like this: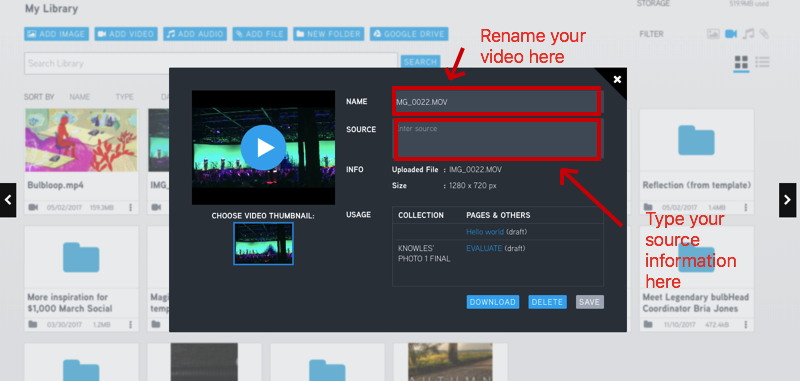 For audio files it will look like this: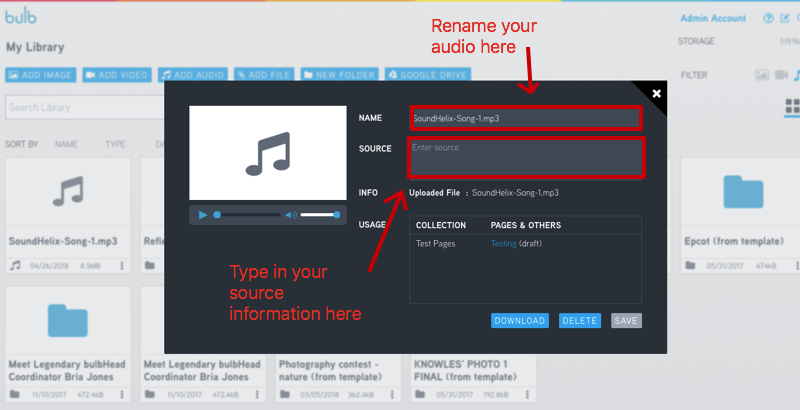 For attachments it will look like this: