Creating a Private Share Link for a page:
1. Go to the page you want to share. Open the Share Panel (clicking SHARE in the right hand corner of your page. Click on CREATE PRIVATE SHARE LINK.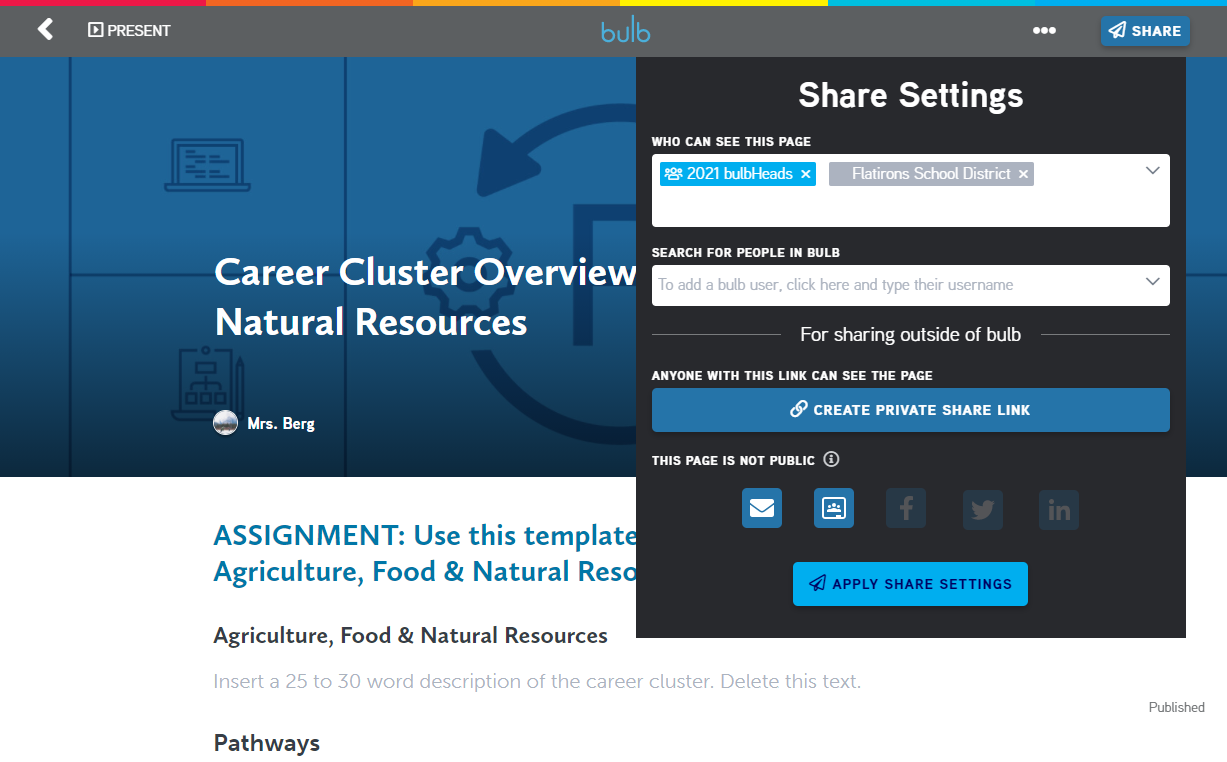 2. The private link will appear. Copy this link and share to the world! Don't forget to click APPLY SHARE SETTINGS on the panel, otherwise your link will not activate.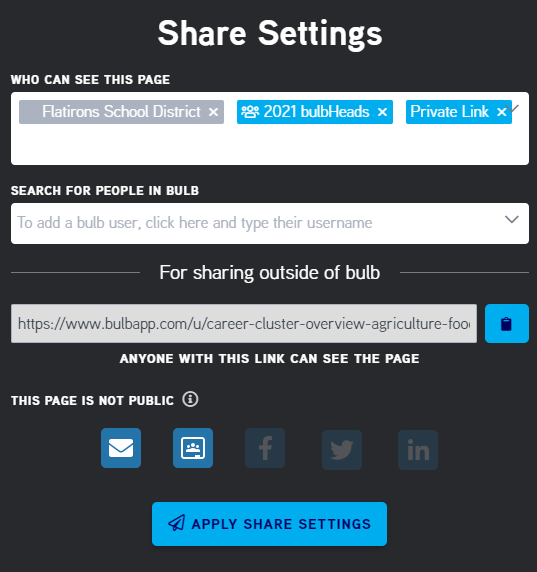 | | |
| --- | --- |
| | The Private Share link can be copied and sent to anyone! Whoever has this link, bulb account or not, can view your work. |
Private Share Link for Collections:
1. Navigate to the collection you are wanting to share and click MORE. A drop-down menu will appear and find CREATE PRIVATE SHARE LINK.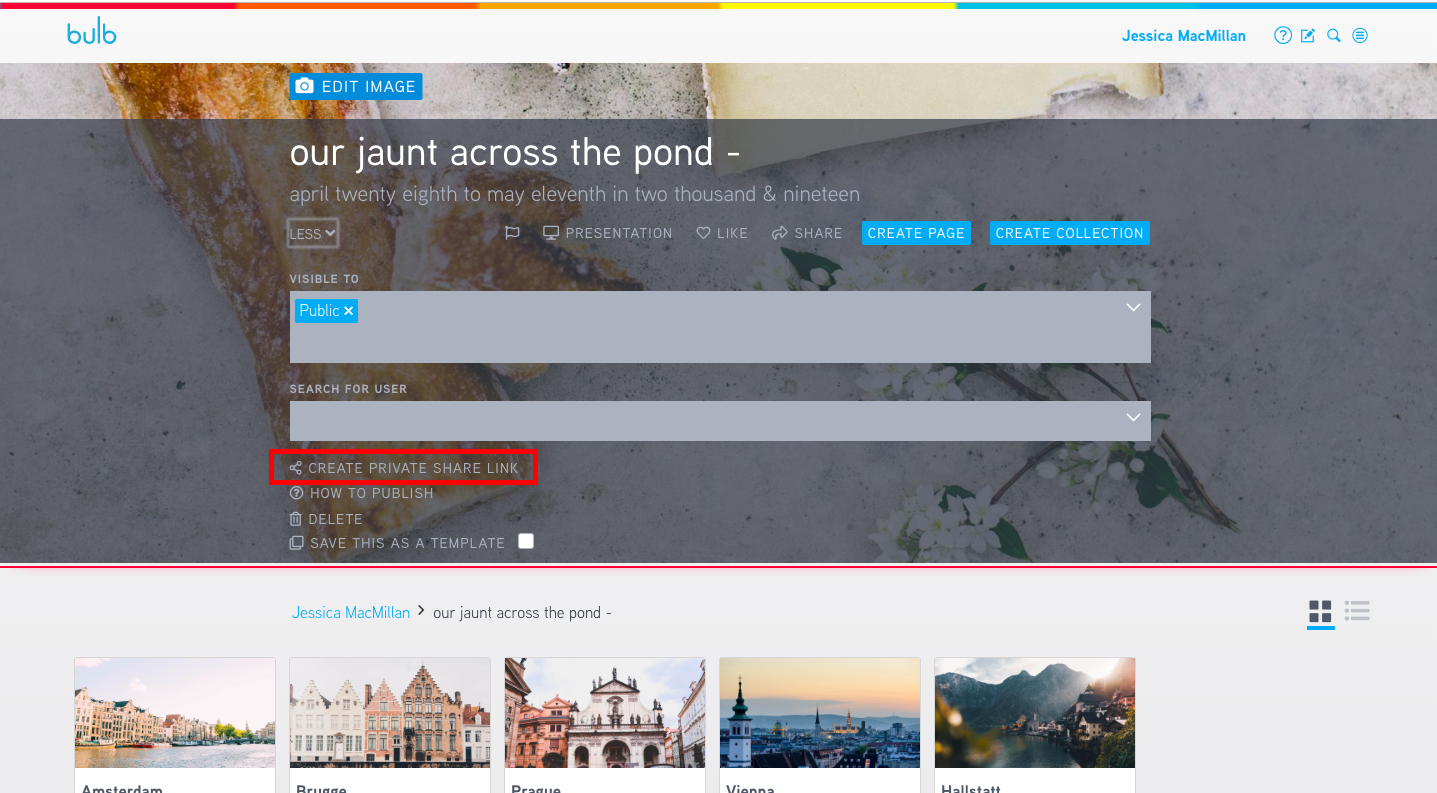 2. Click CREATE PRIVATE SHARE LINK to generate a unique, shareable link for your collection.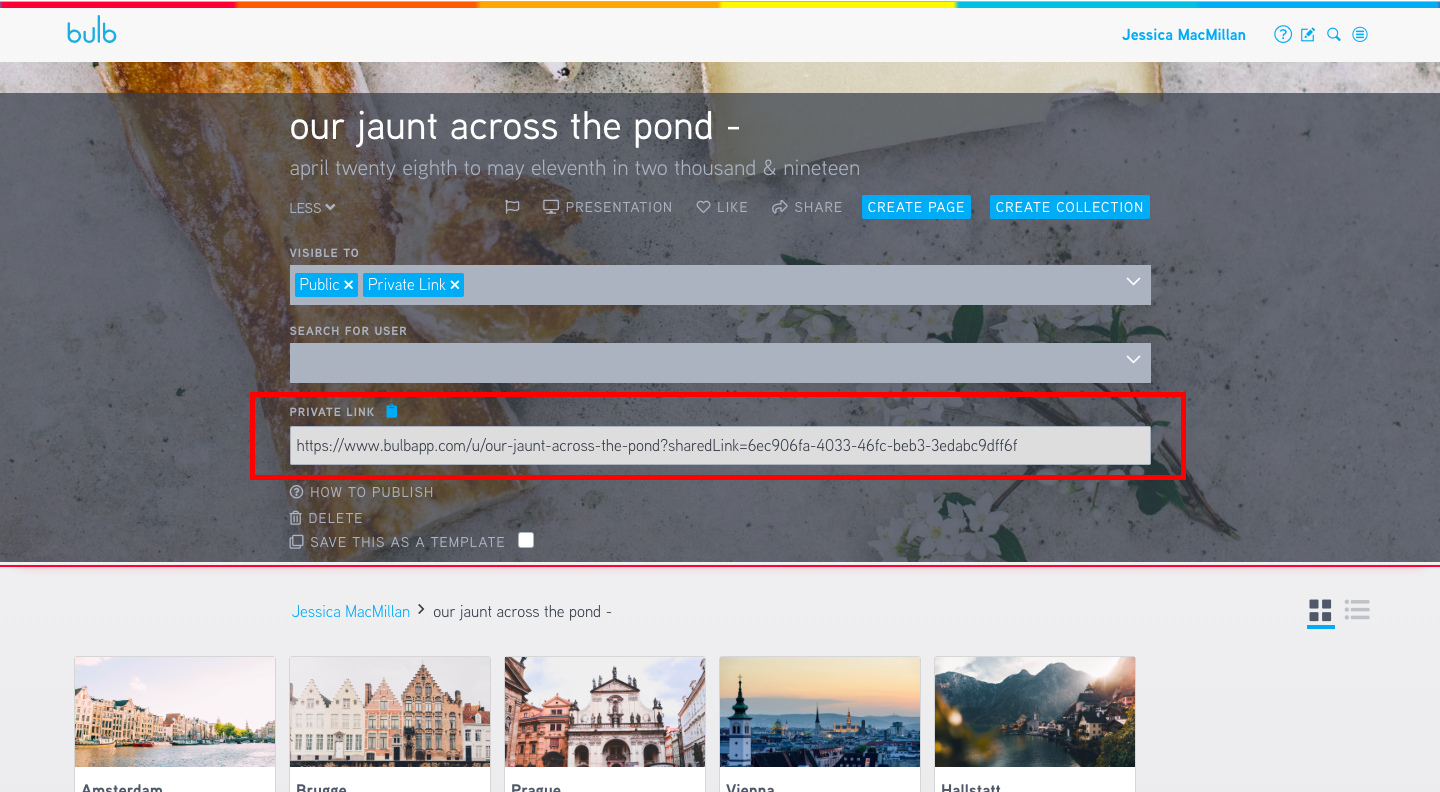 4. Copy the Private Link URL inside the share panel (in red above) to share with the world!
| | |
| --- | --- |
| | Be sure to copy the Private Link, not the web page URL, when distributing your Private Share Link. |
Watch a short video on creating a Private Share Link: