Sharing Pages to Google classroom:
| | |
| --- | --- |
| |  Once you share your work to Google Classroom bulb will automatically create a private share link to your page or collection to ensure that any member of your class can view the shared pages or collections.  |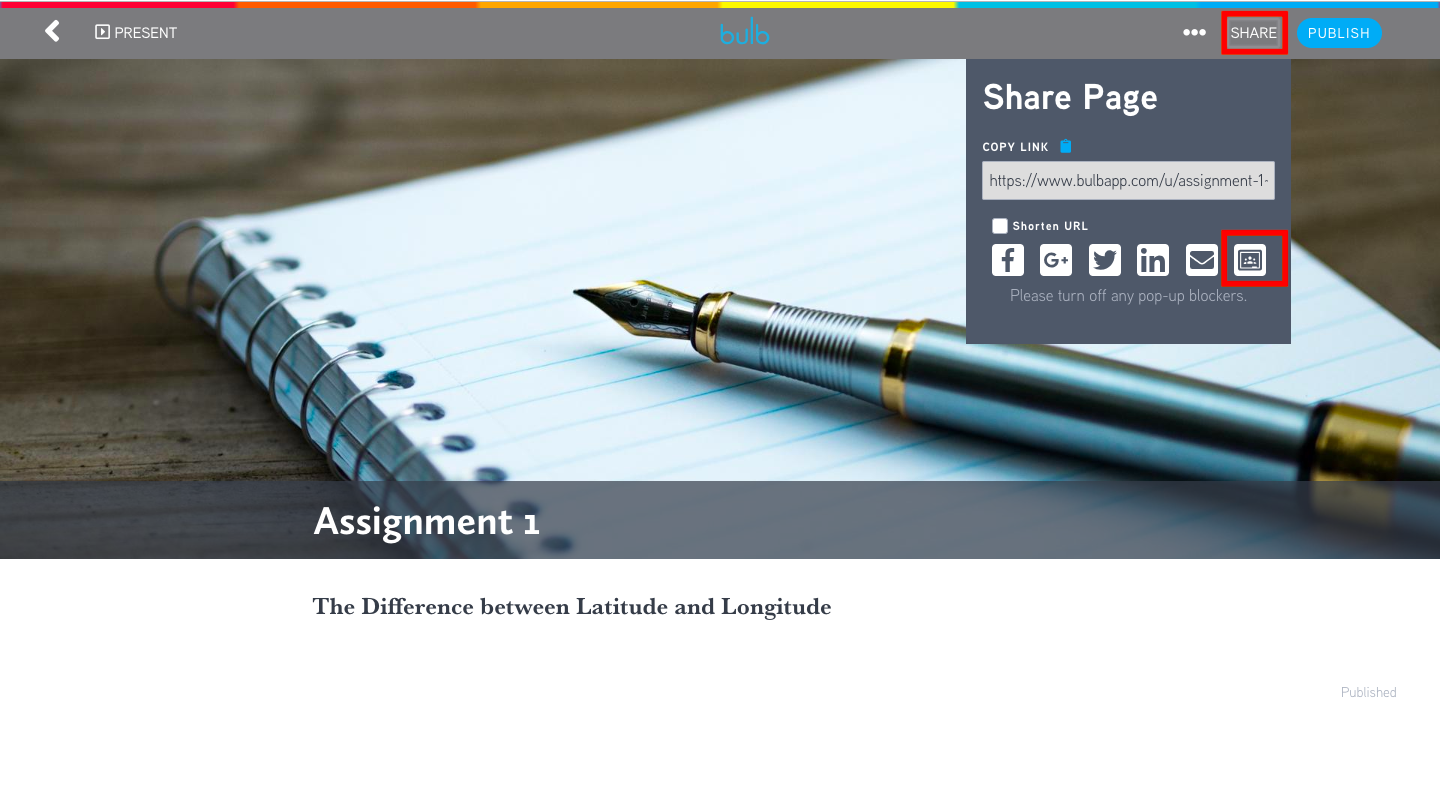 1. After you publish, in the top right-hand corner of the Page click the SHARE button and find the Google classroom icon. 
2. Once you click the Google Classroom icon it will open a new page giving you the option of which class to add it to. Choose the class, action, and press GO in the button right hand corner. This will attach the bulb page to your Google Classroom.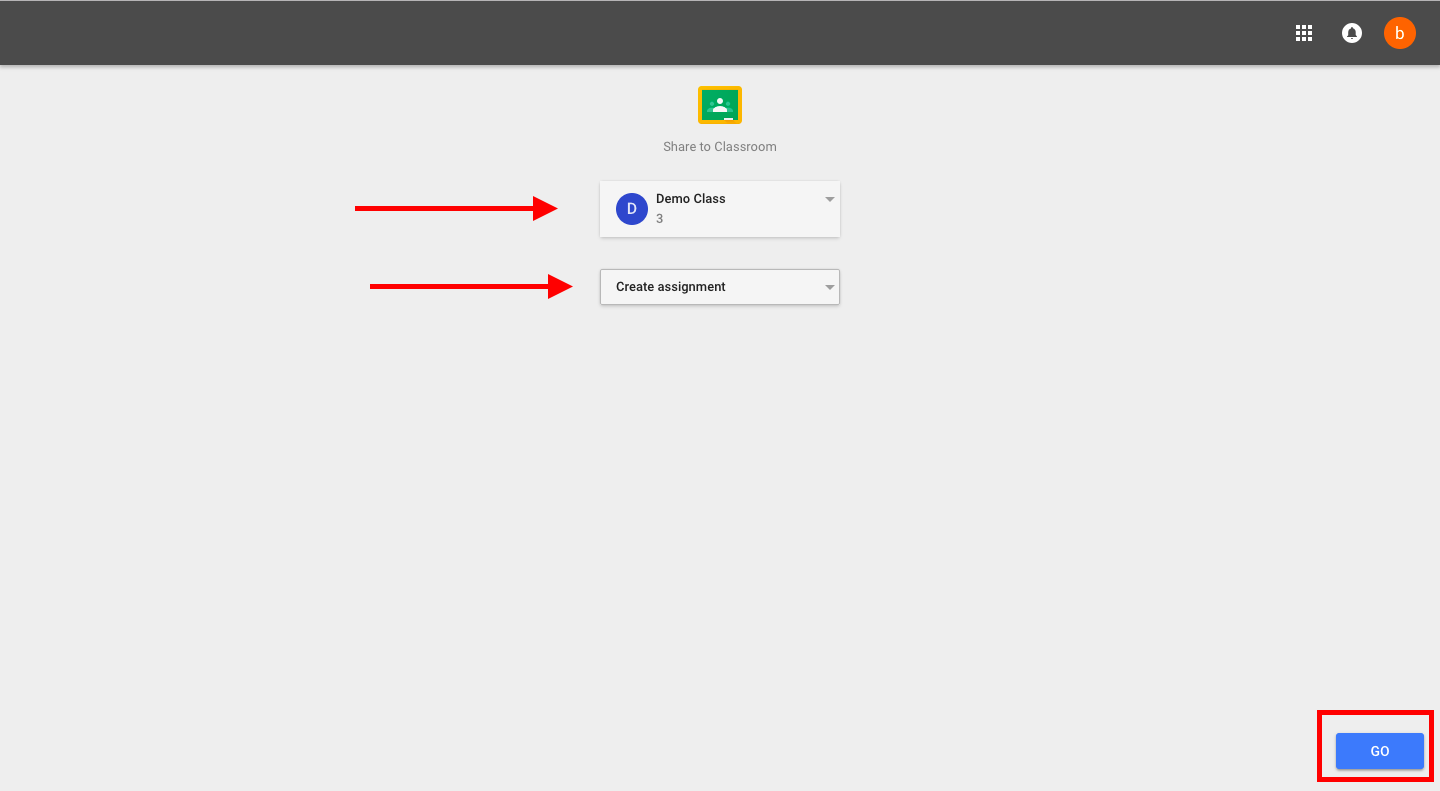 | | |
| --- | --- |
|    |  For Students: Attaching a bulb Page to your Google Classroom will not turn it in, you will need to submit your assignment in Google Classroom.    |
For Teachers and Educators:
1. Once you have chosen the class, action, and pressed GO then you will introduce the project with a title, optional instructions, and click ASSIGN.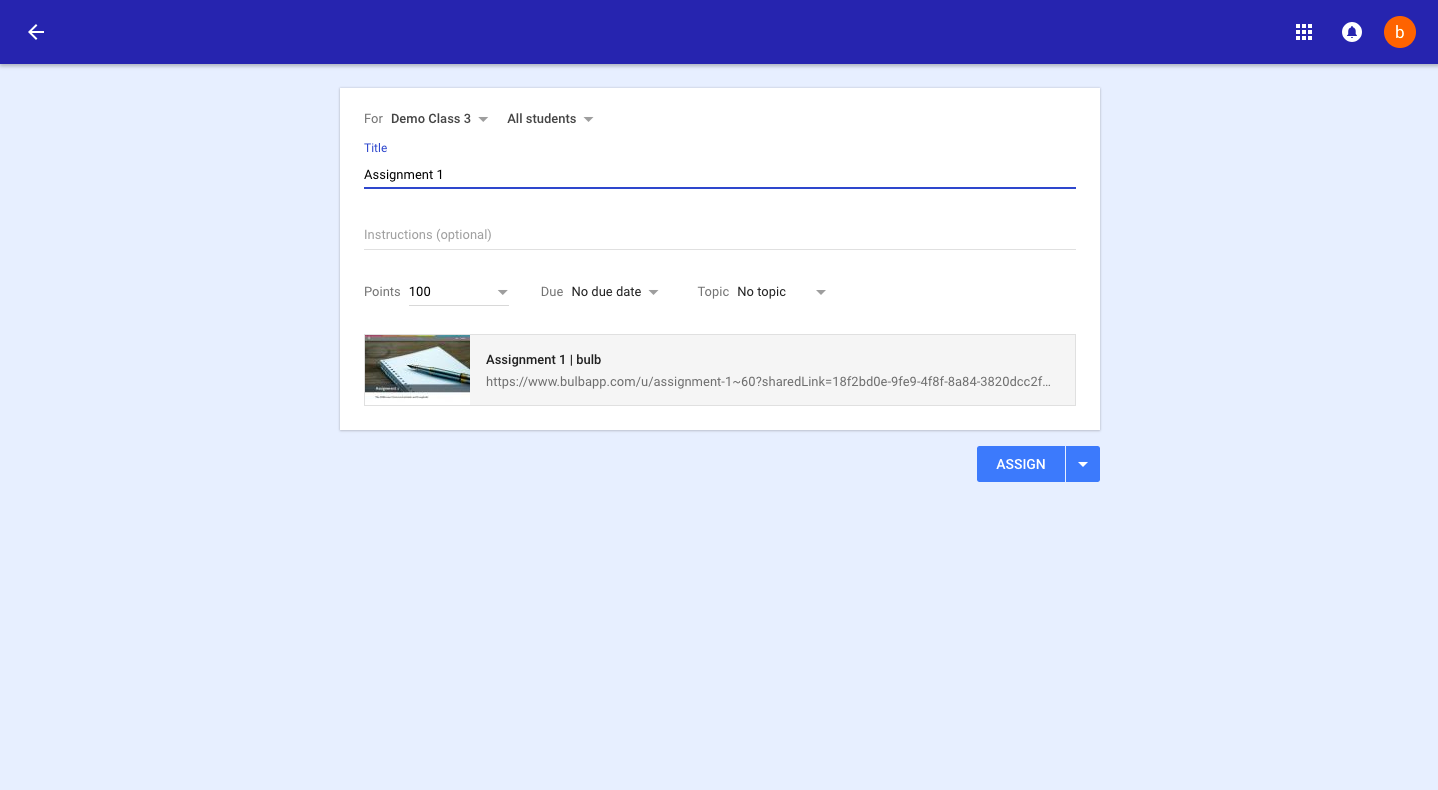 For Students: 
1. Once you have clicked GO, you will attach the page to the classroom you choose. This WILL NOT turn in your assignment. You have 1 more step.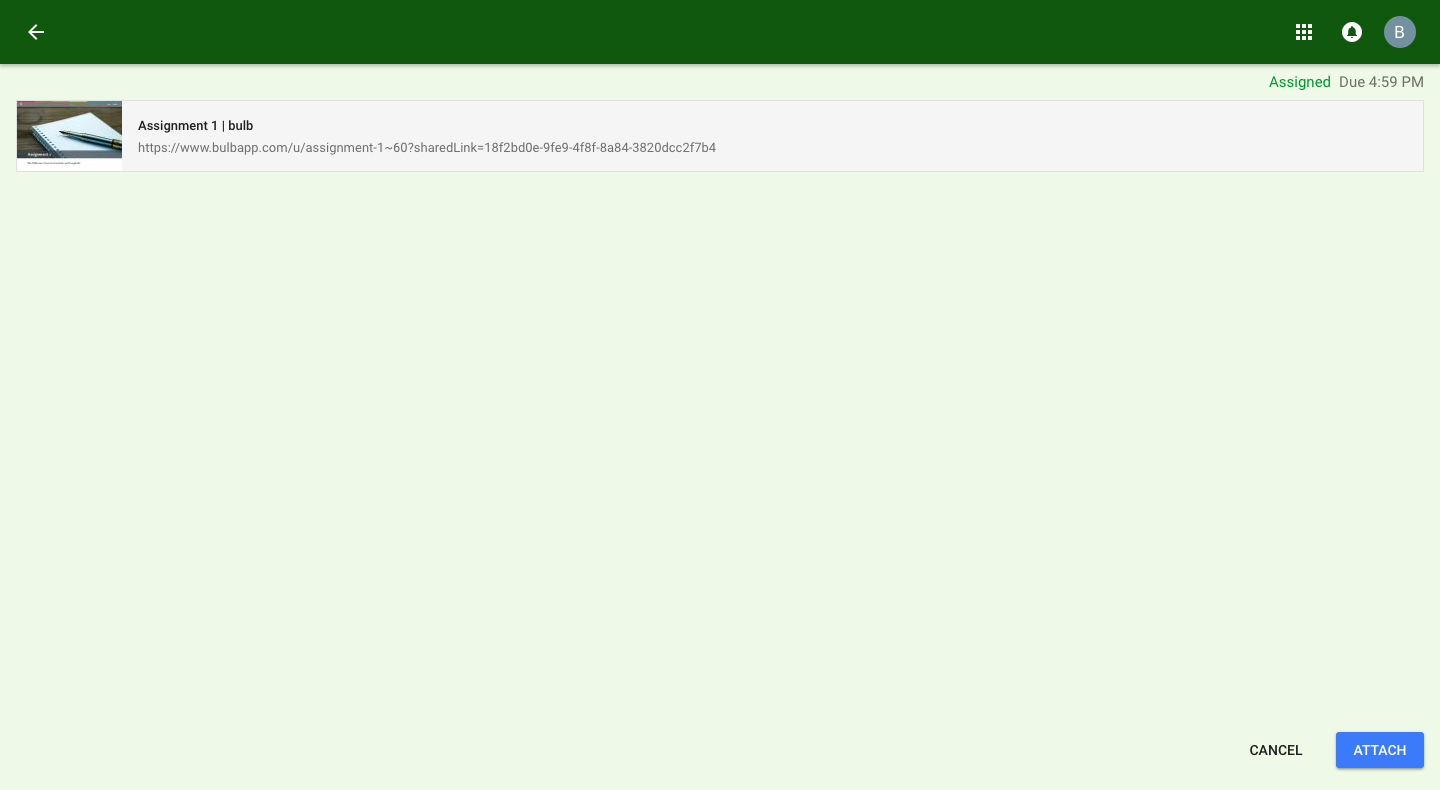 2. Once you have attached your assignment, make sure you click VIEW IT to get the option to turn in.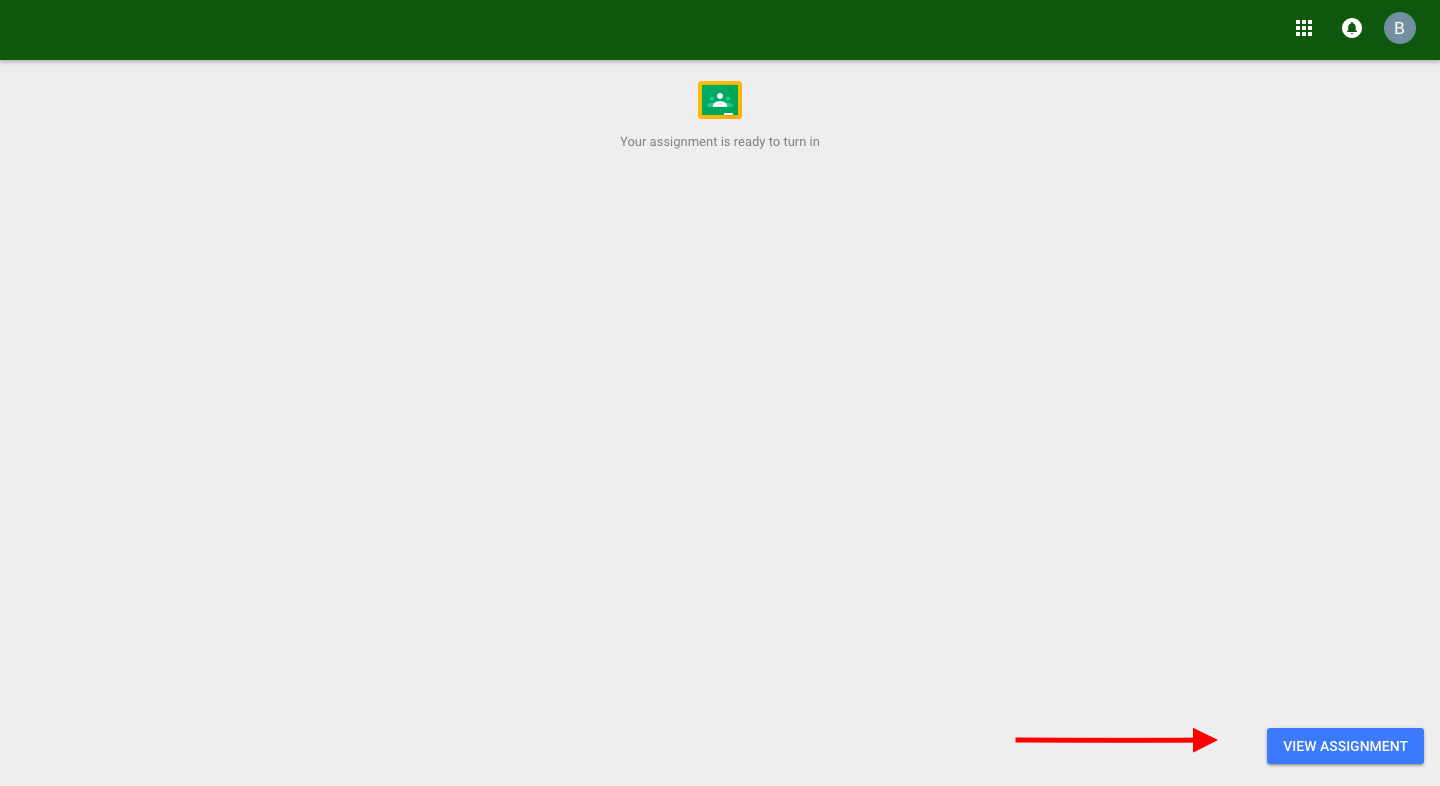 3. Click TURN IN.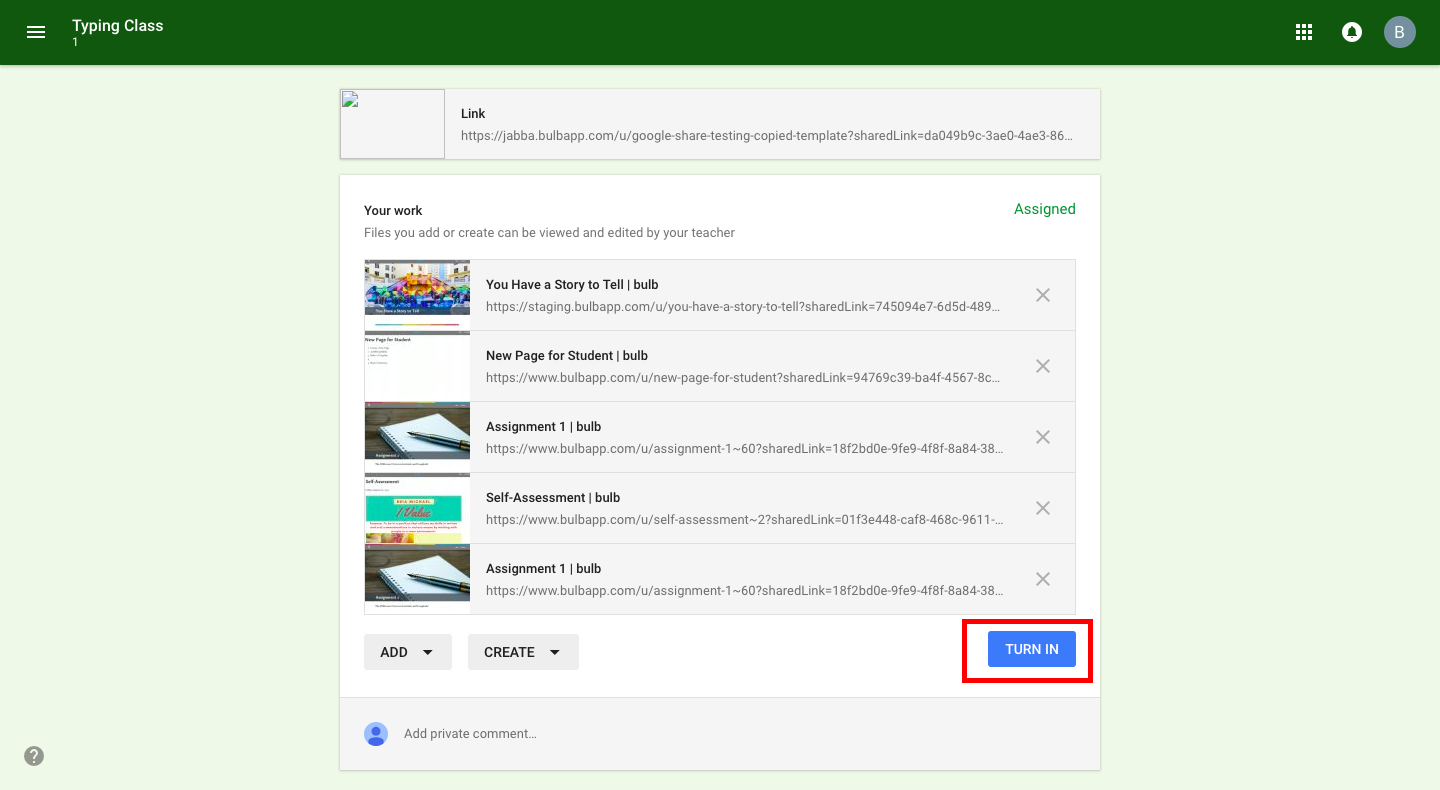 Sharing Collections to Google Classroom:
1. When viewing your collection click on SHARE  in the banner beneath the title.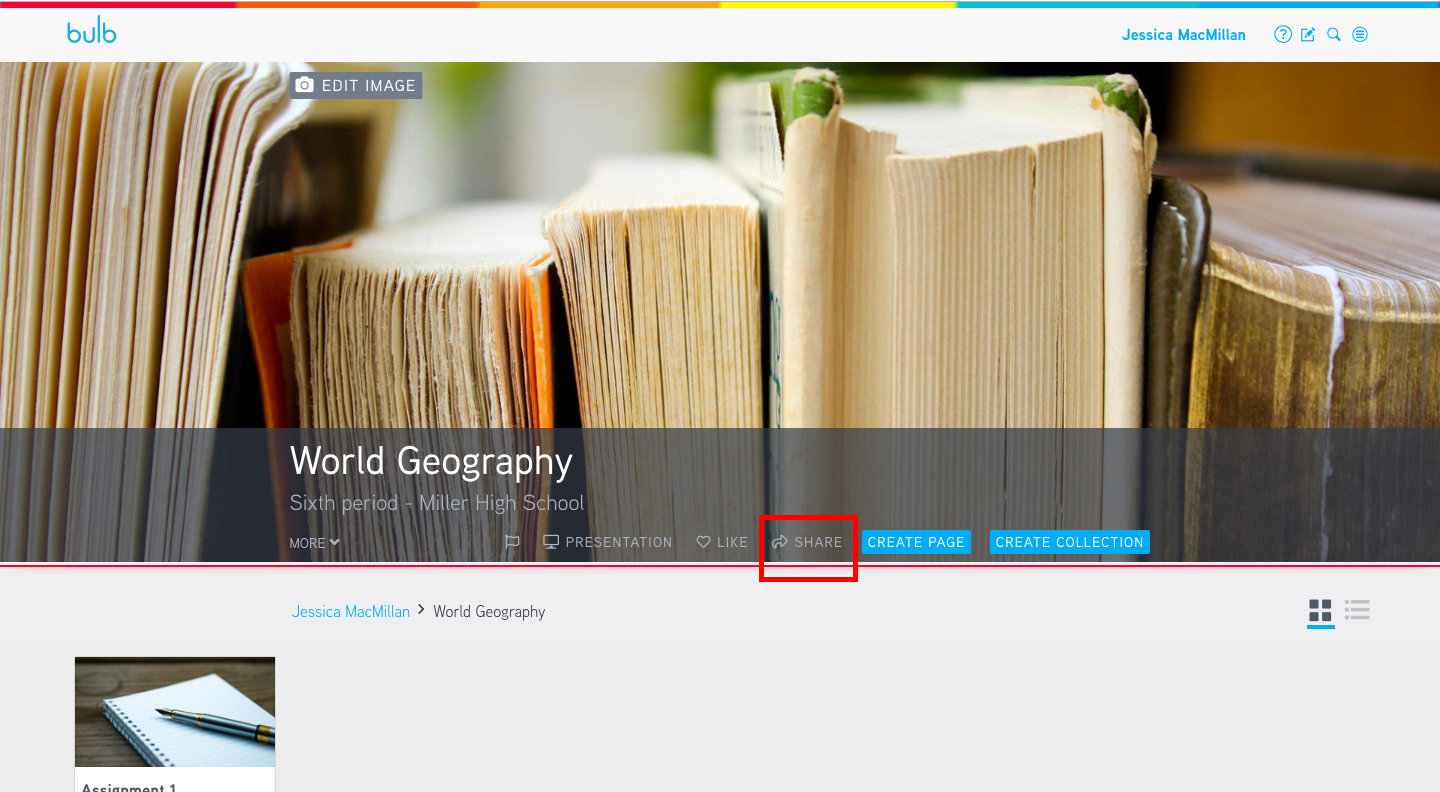 2. 
Open to share and click the Google Classroom icon currently on the far right of the options.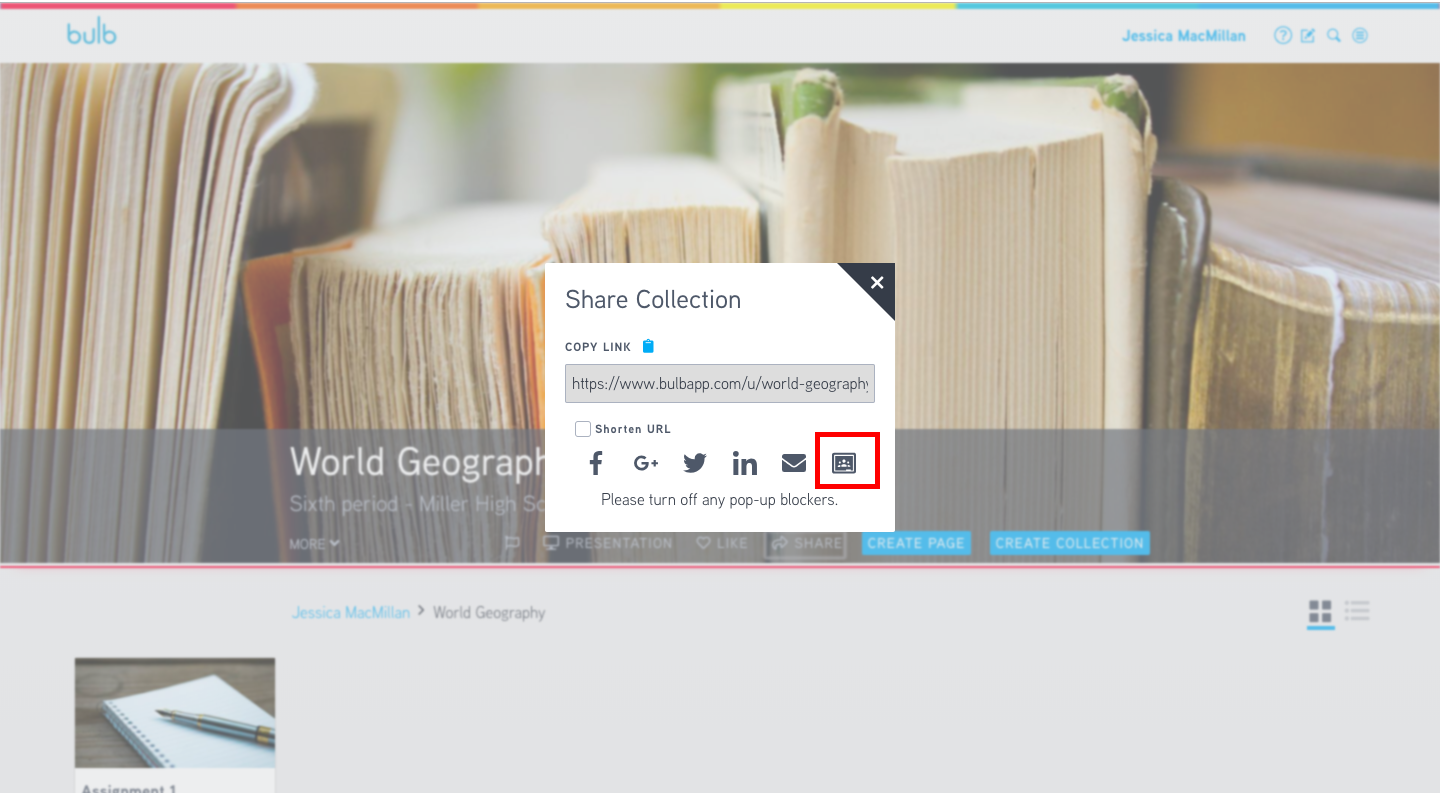 A new page will open, so if the page to Google Classroom does not open, check your browsers Pop-Up blockers and change the settings to "Always allow pop-ups and redirects."