What is Teacher View
bulb connects students and teachers through groups. When a teacher owns a group with student members, the teacher will be able to view all published work by those students in his/her group. This means student work that published to other teachers and groups, even from previous years, can be easily seen by the current teacher.
| | |
| --- | --- |
| | Teacher View applies only to groups automatically created by bulb on behalf of the school. Teacher view does not apply to groups created manually by a teacher. |
How to use Teacher View
1. Navigate to your bulb created group.
2. Open the members tab and select a student.
3. You are now viewing the student's profile and you have access to view all work that has been published no matter how or when it was published.
Frequently Asked Questions
Is there an easy way to tell if this feature applies to my groups?
Yes, there are two easy indicators.
1. If in the members tab of your group it has an add user field, that is a manually created group and does not apply.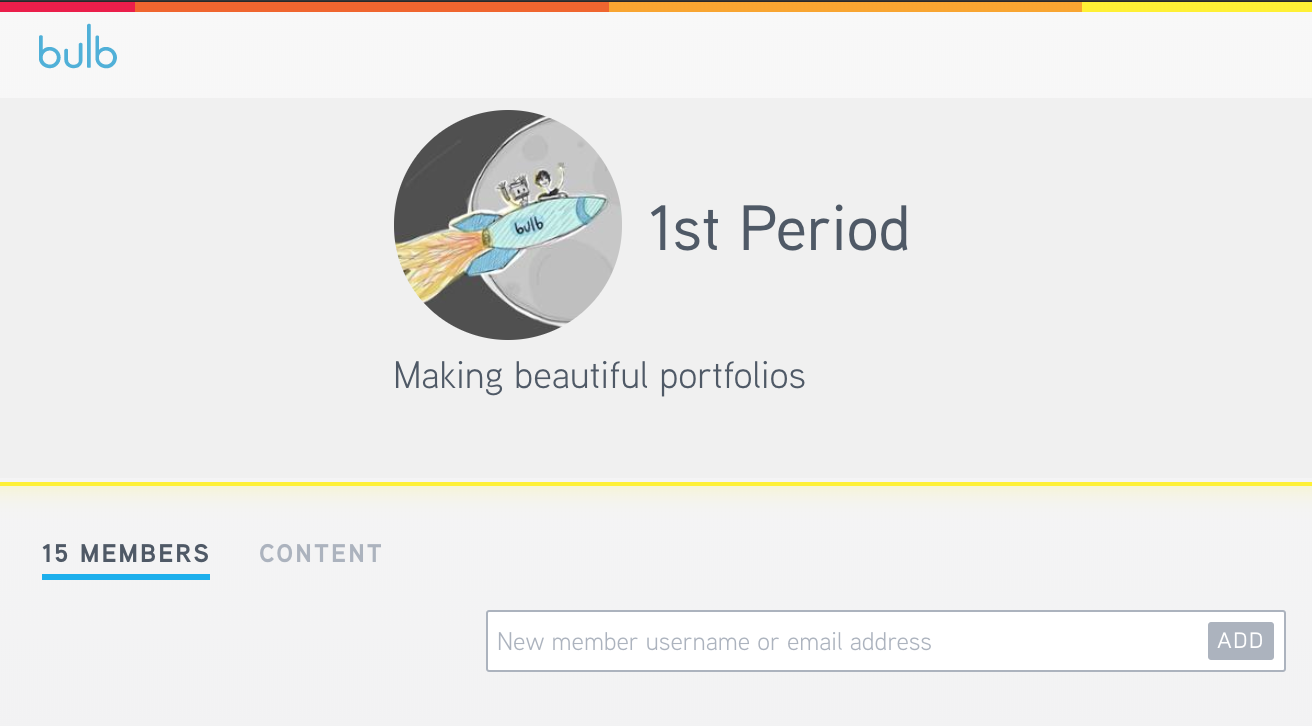 2. To tell if you are an owner of a group, look for the person icon on your group list. You must be the owner of the group to view all of your student's published work.

I can't see my student's work, why?
There could be a few different factors.
1. Make sure the student has actually published his collection, as well as his pages. Collections and pages must be published for a teacher to see the work. Teachers are not able to see unpublished work.
2. You might be the owner of a group with student members, but not a role type teacher in the system. Email help@bulbapp.com to confirm or adjust your role type. This feature only applies to role type teacher/educator.
3. Your group might have been manually created. See the question above for indicators on how to confirm your group fits this feature.
4. You are not the owner of the group. You must be the group owner to see students' published work.