1. On your bulb homepage, navigate to the CREATE NEW ACCOUNT button (highlighted in red). Once you have been redirected to the sign-up page, begin by filling in the role field with Educator.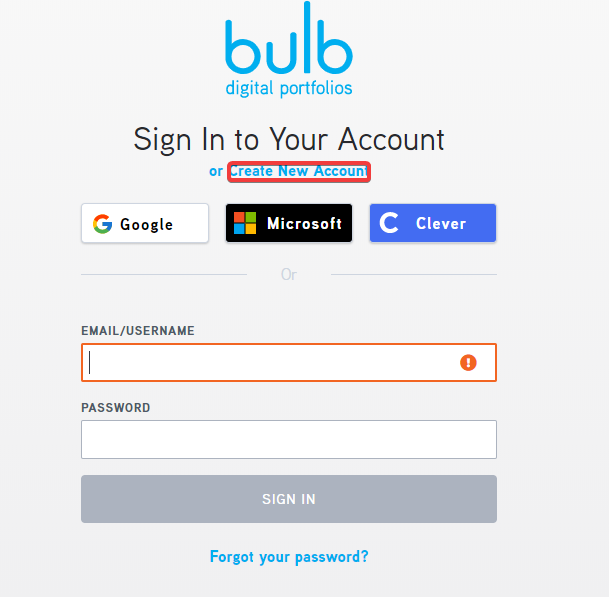 2. On the sign-up page, proceed to fill out all information until you get to the last option. This is where you will be entering your Educator Code for the Macmillan curriculum. Enter the five digit code located on the inside cover of your Next Station textbook and click the "I agree to the Terms of Use and Privacy Policy" check box to illuminate the CREATE ACCOUNT button.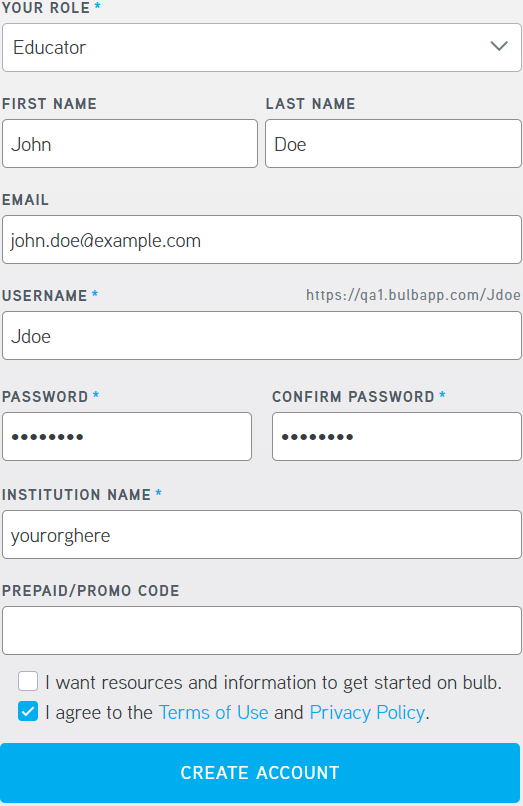 3. You will be redirected to the bulb welcome page where you will be prompted with the book choice pop-up. Select the desired book associated with your class, you'll notice the blue highlight around the book, and press CONTINUE.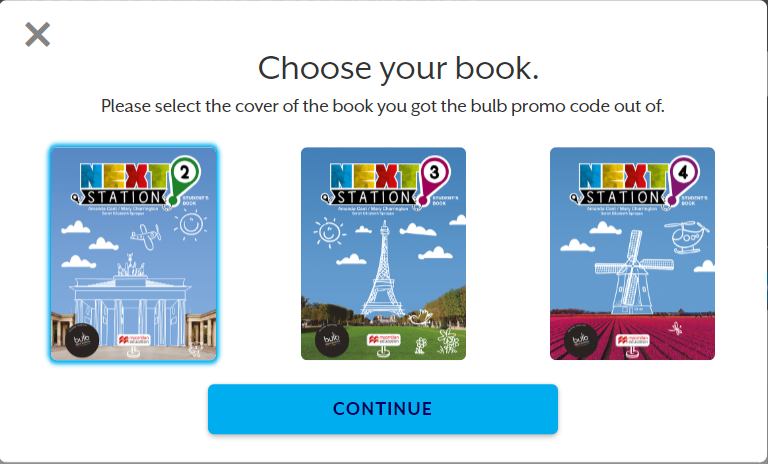 | | |
| --- | --- |
| | If you click outside of the book choice pop-up or close the pop-up before making a selection, you can re-access the menu by navigating to your GROUPS menu. Click CREATE GROUP and then click CREATE NEXT STATION GROUP. |
4. After making a book selection, you will be prompted with the bulb help tour process designed to inform you of all the amazing features available to you within your new bulb account.