Our Story
bulb Digital Portfolios started as a platform for students to show they're more than a test score; it still is the simplest digital formative assessment tool on the market. And as the product has grown, bulb has turned into a global hub where users showcase their skills through beautiful, multimedia content on an incredibly easy-to-use platform.
bulb is the place for students and teachers to complete assignments, take notes, receive feedback, and showcase their best work. This simple, powerful, easy to use tool gives teachers and students the platform to creatively express themselves over a lifetime.
Why bulb?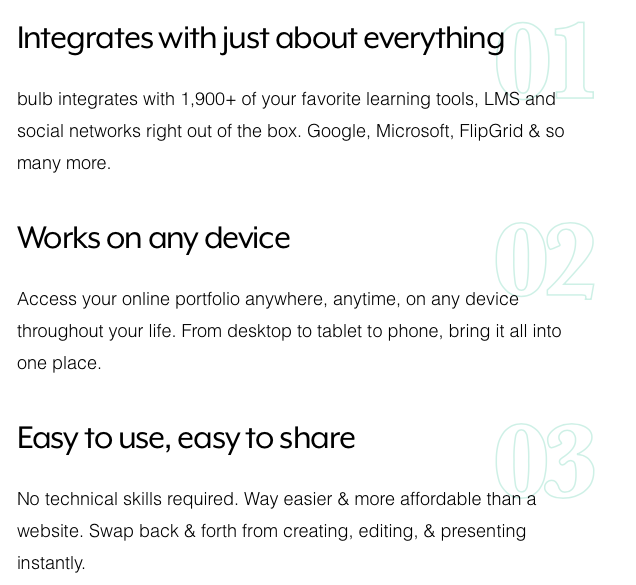 bulb is your space to create.