Edit a page's cover image
Open the page
Enter edit mode by tapping the Tap to edit button near the bottom right corner.

Tap the or button on the header bar.
Select your image.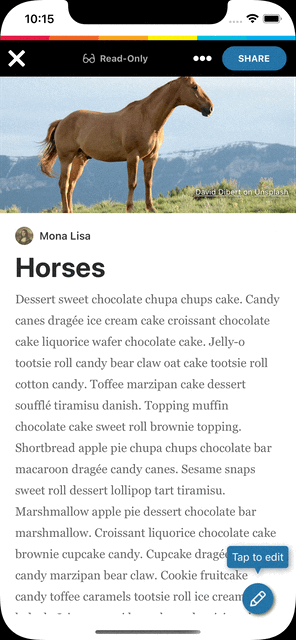 Edit a page's description
Open the page.
Tap the button near the top right corner.
Select Page Info.
Enter a new description.
Press SAVE.