Creating a Collection
| | |
| --- | --- |
| | An author can create any number of collections, and each collection can have any number of bulb pages. |

1. Start at your profile homepage by clicking on the bulb icon at the top-left corner of the page OR you can click on your name in the top right corner.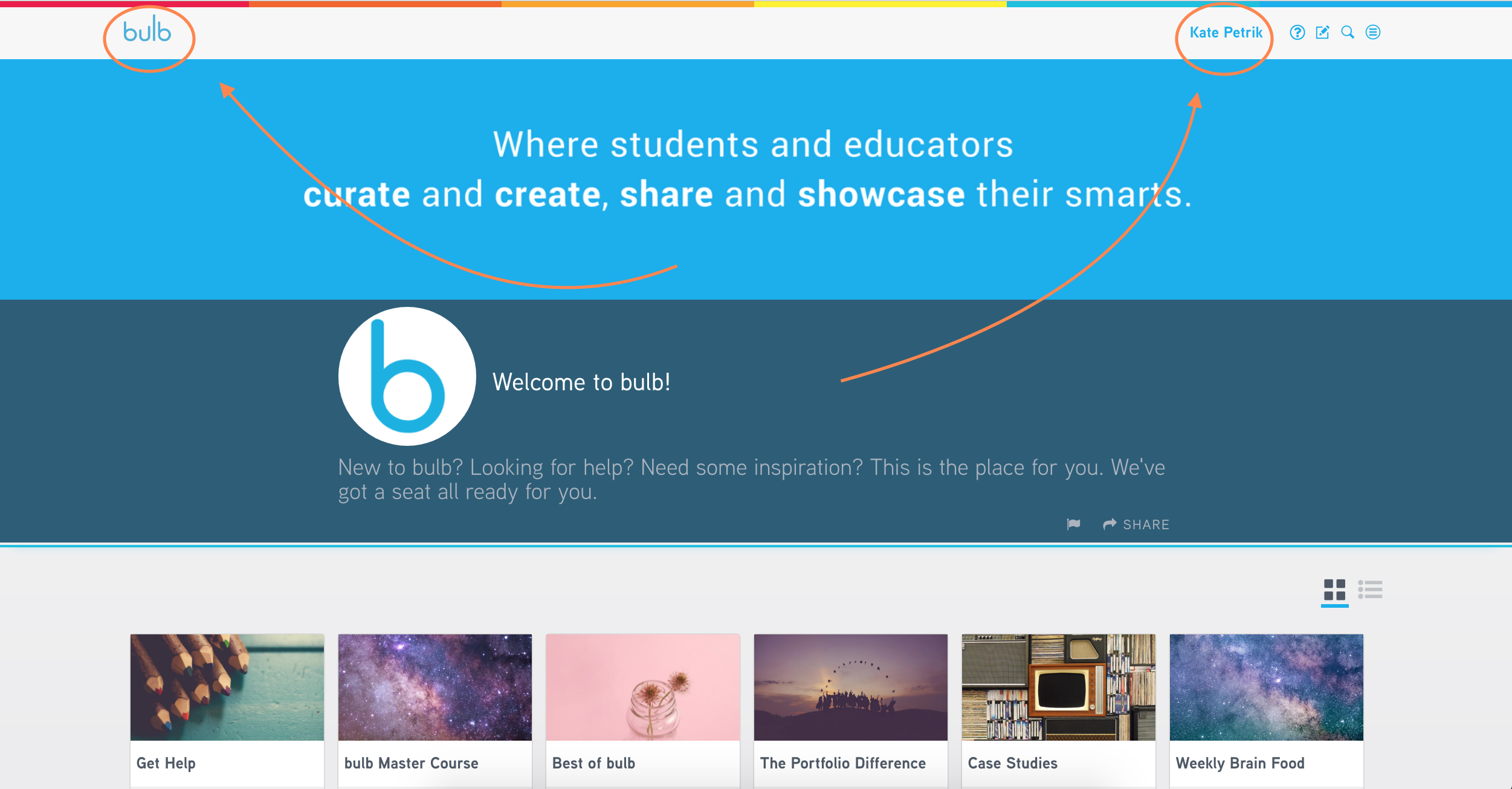 2. There is a choice to create a collection or a page. Click CREATE COLLECTION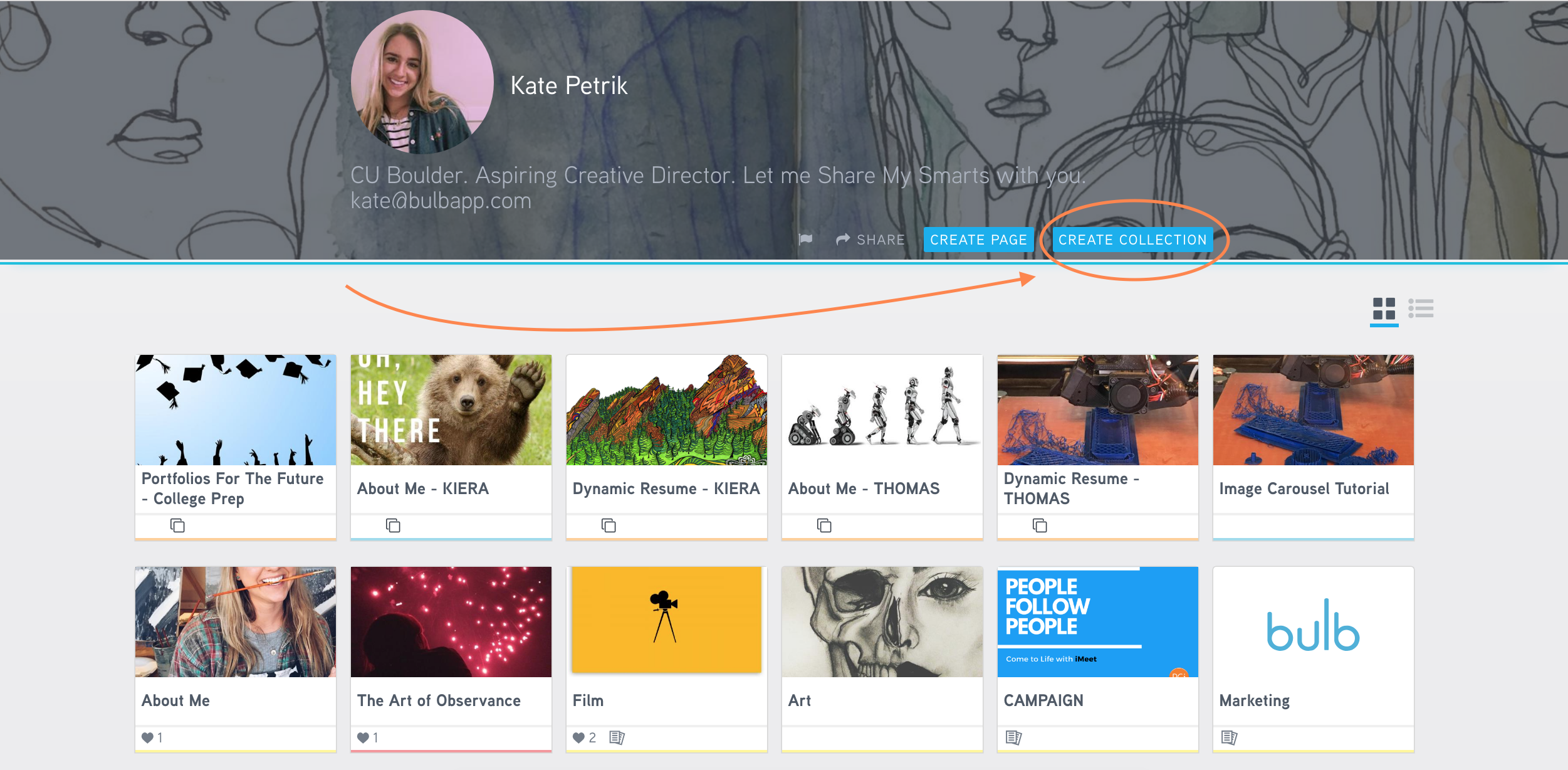 3. Name your collection.
4. Give it a summary.
5. Upload a cover photo.
6. Choose your visibility settings.

Deleting a Collection
1. On your collection page, click the MORE drop-down under the collection title and description.

2. Click DELETE and confirm the deletion of the collection.
| | |
| --- | --- |
| | Deleting a collection will also delete any pages/collections populated in that collection. Be sure to move any pages out of your collection before proceeding to delete! |