To add another email to your account:
1. Click on your name in blue in the upper right-hand corner.

2. Go to SETTINGS.

3. Find the email category toward the middle of the page and select ADD EMAIL.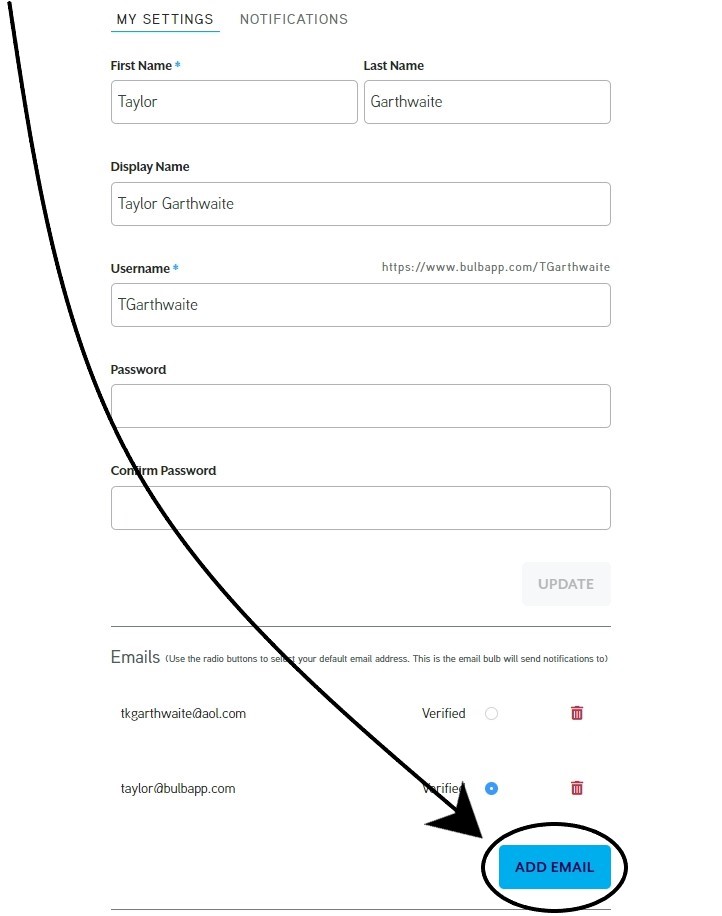 4. Enter the new email and click ADD.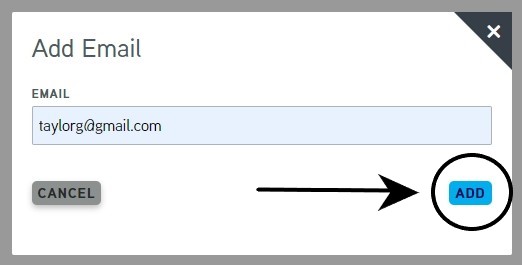 After you add an email you will need to verify that email. You should receive a verification notification to the email that you just added.