Connect your bulb account to Google, Microsoft, Clever, and/or ClassLink account:
1. Login to your bulb account.
2. Click on your name in blue in the upper right-hand corner
3. Click SETTINGS.
4. Under the category Connections choose the account you want to connect.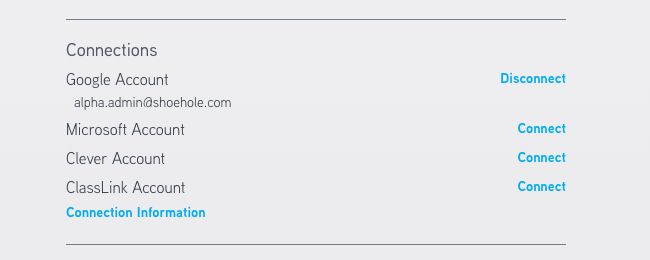 5. A pop-up window with your account will appear. Select the account.