Terminology
On a

Page

, create work by adding and organizing text and other multimedia assets.

In a

Collection

, group and organize your content into similar topics.

Use a

Collection within a Collection​

to add depth to your portfolio.
Groups
Groups​ are a space where users can share their pages & collections with other group members. Groups give teachers access to student activity and work, allowing for better classroom management and engagement. From your profile page, click the hamburger icon to navigate to groups.

Templates
Templates are pages or collections that allow other bulb users to copy a page or collection into their own portfolios.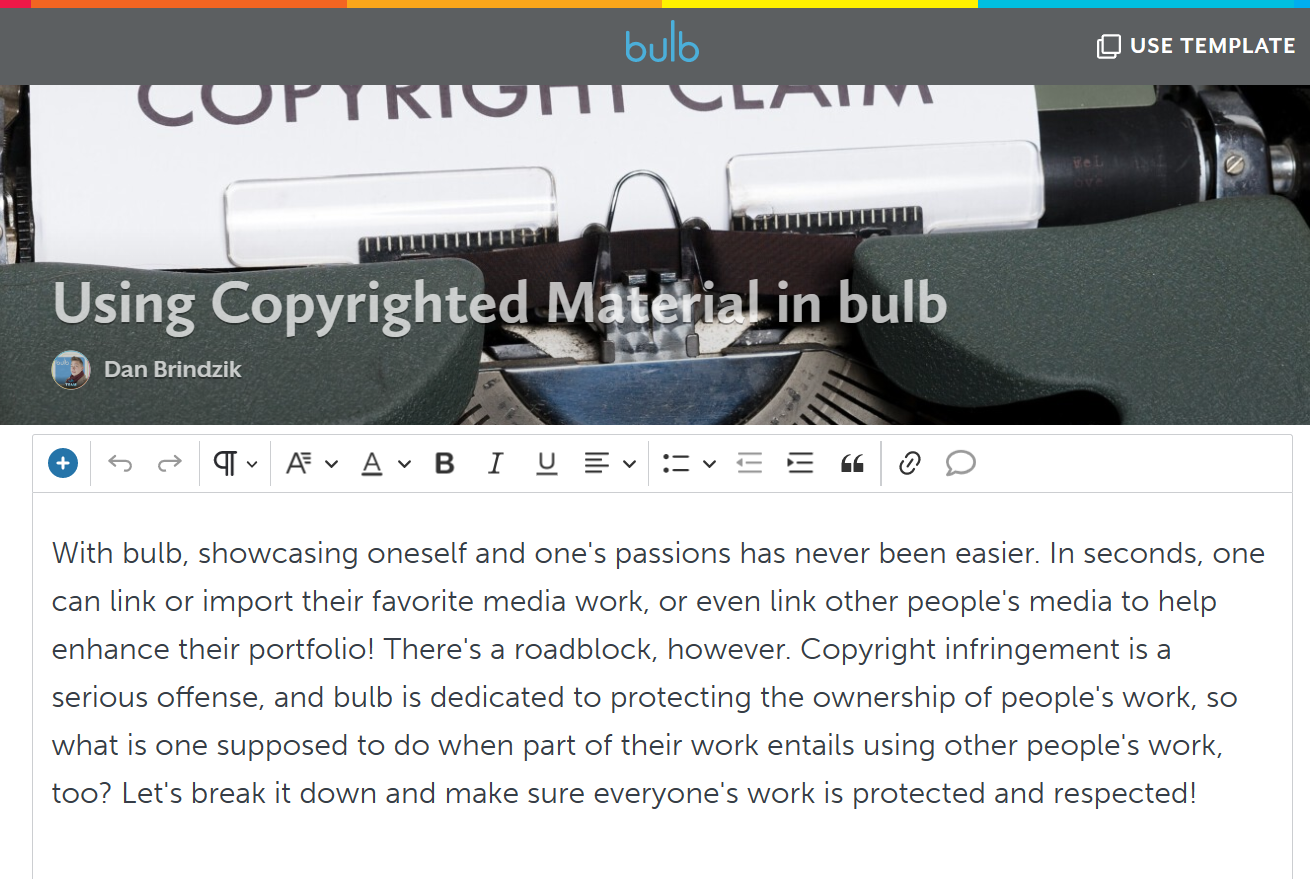 Sharing
Public​- Anyone can view, bulb user or not. Public is visible to the world!
Organization​- All organization members within your bulb organization can view.
Groups​- Any member within that specific group can view.
Private Share Link​- Anyone with the private share link generated in the share modal can view.
Username​- any bulb user that you add by their bulb username can view.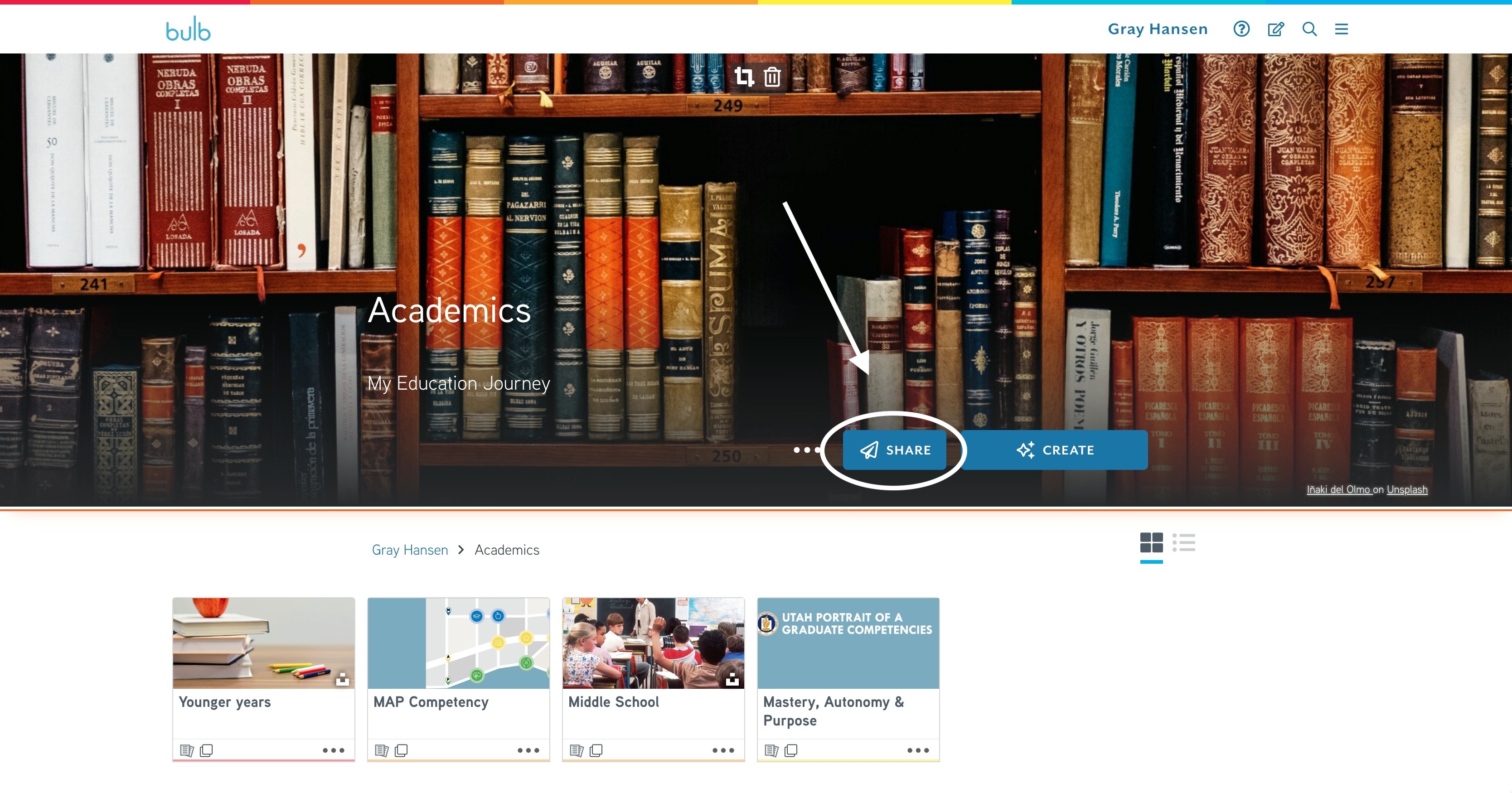 Other Tips
Need to stylize your

text

? Highlight your text and use the editing tools on top of the editing window

Chrome and Safari are bulb's two preferred web browsers

Your tiles are drag-and-drop for easy organization. To rearrange your content, just click and drag them to whatever order you choose. If a page ends up in the wrong collections, drag it back to your name in the breadcrumb menu

Please refer to sharing in bulb for more information regarding how to share