Add a photo or video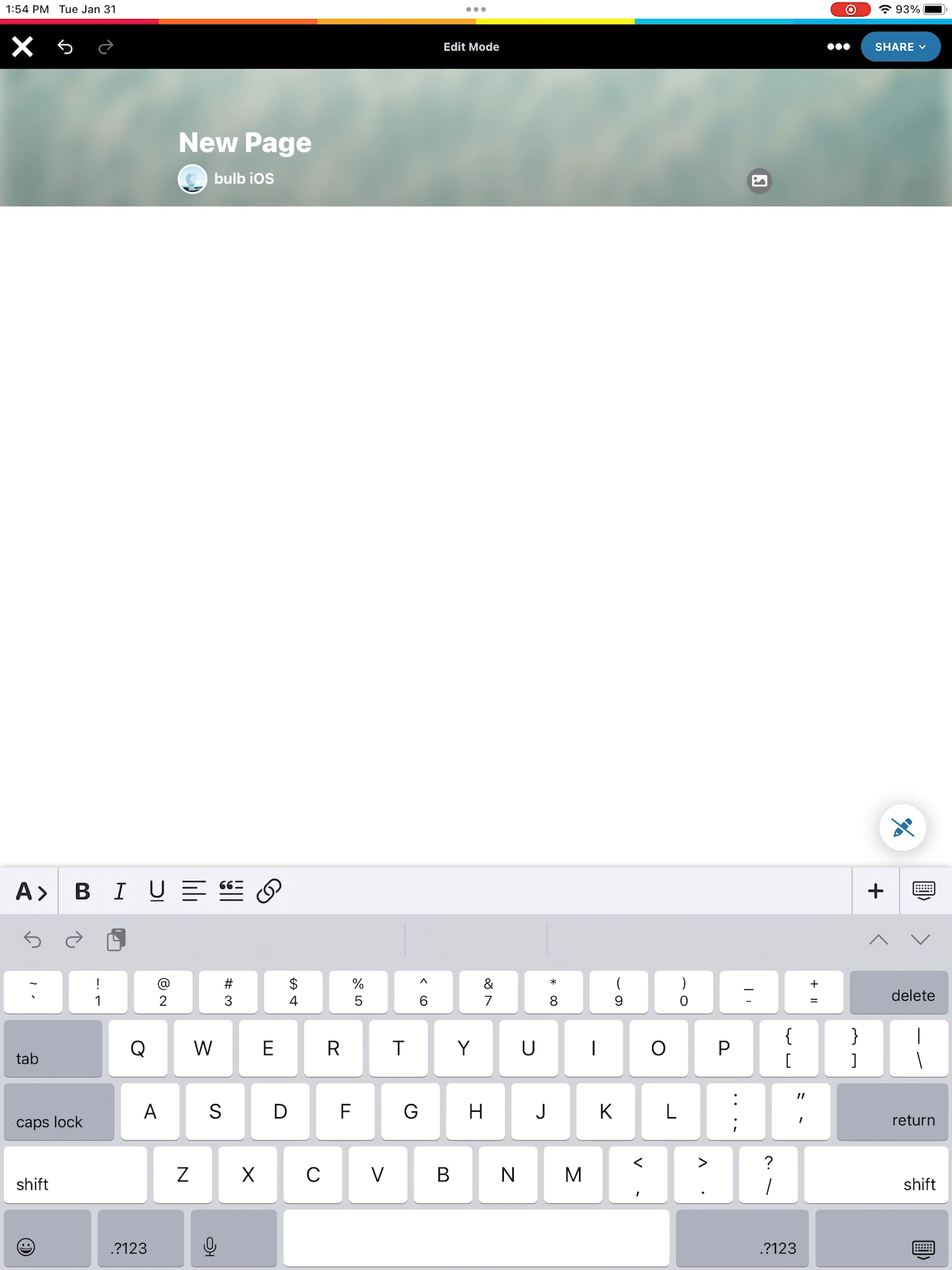 Open a page in edit mode.
Tap the add content button.
Select the Add from Photos button.
Select your photo from your device's photos.
Note: If you are asked for permission to view photos, please select access to all. Only selected photos are sent to bulb.
View your photo.