1. Open the publish window.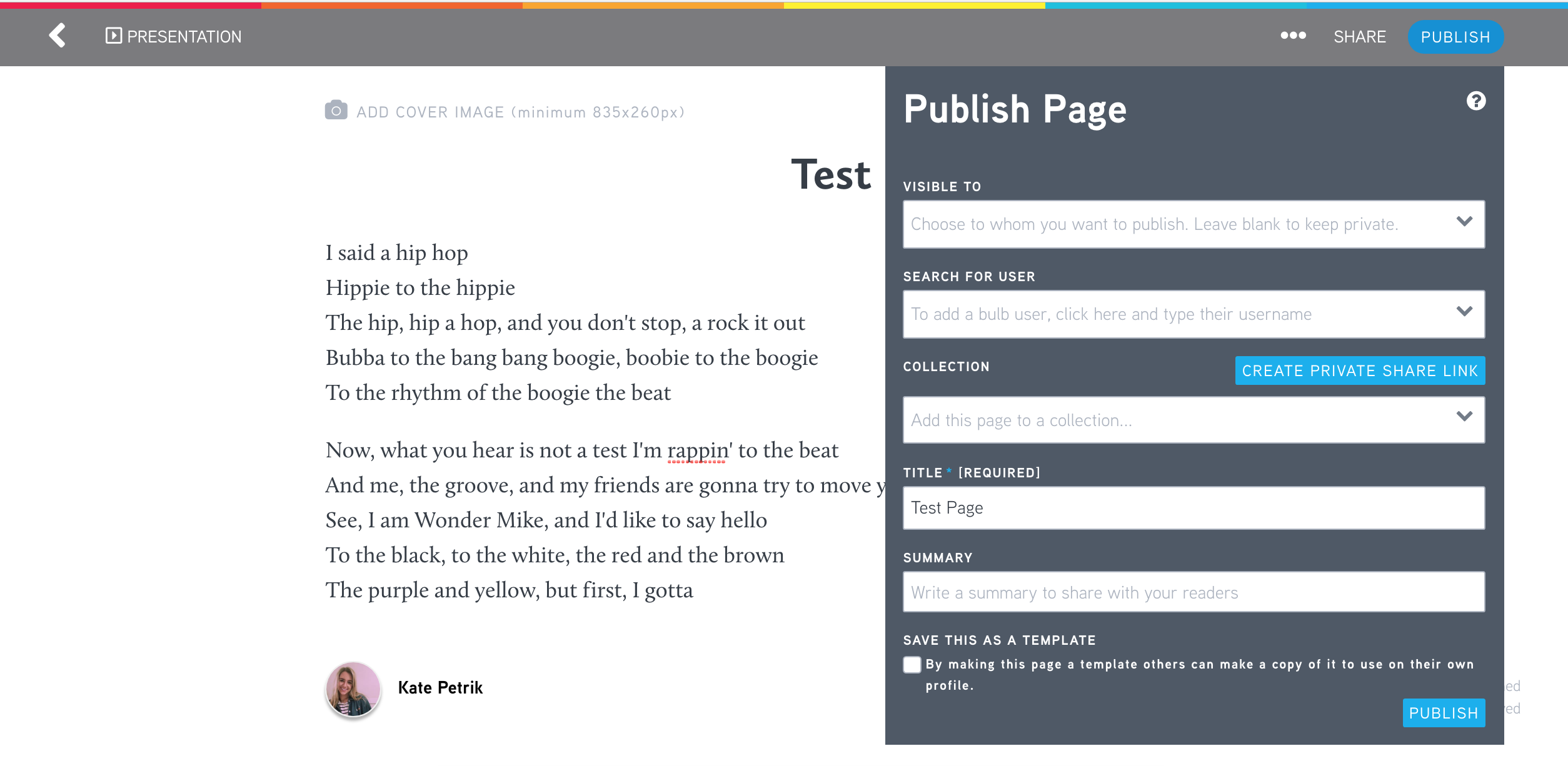 2. At the top of the window, you will see visible to. Click the blank text box, and a drop-down menu of private group options will appear.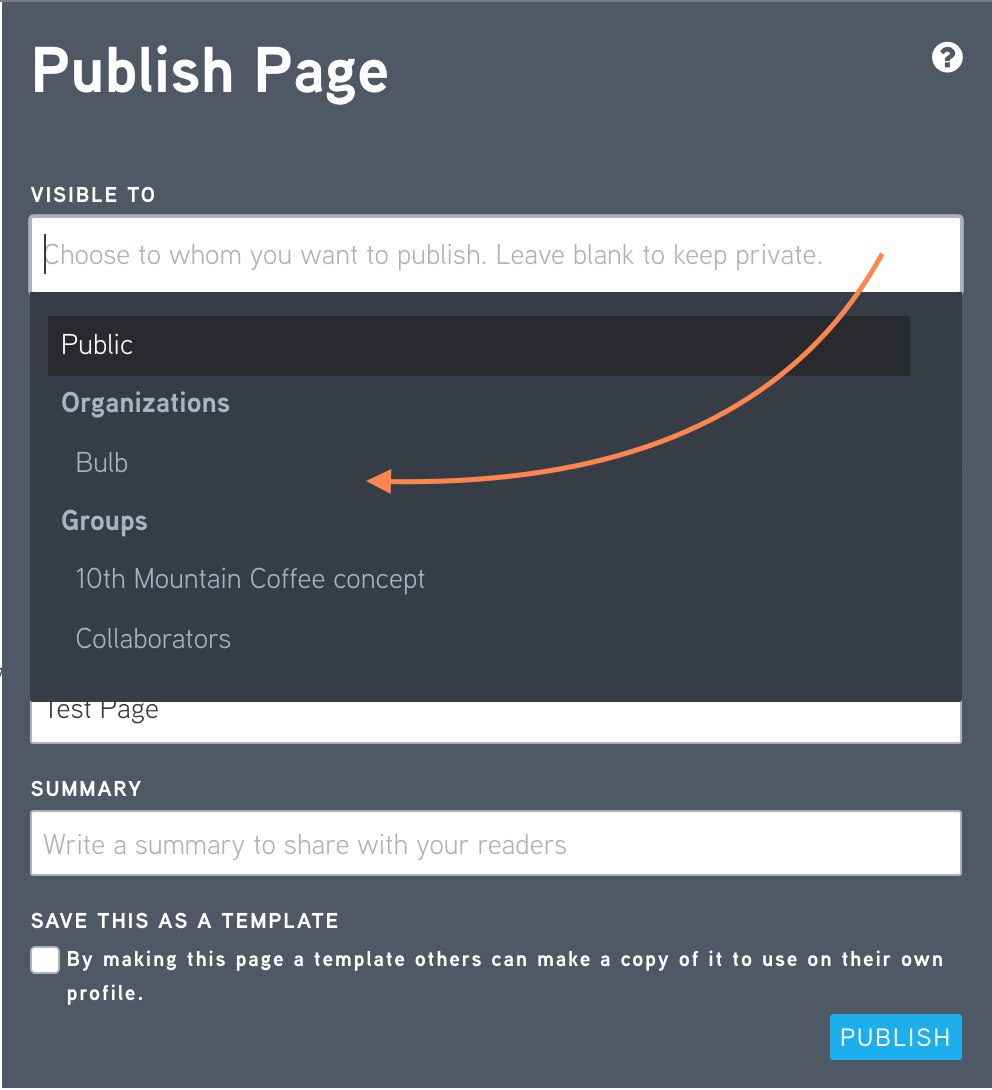 3. Select the group you want to publish to and hit PUBLISH.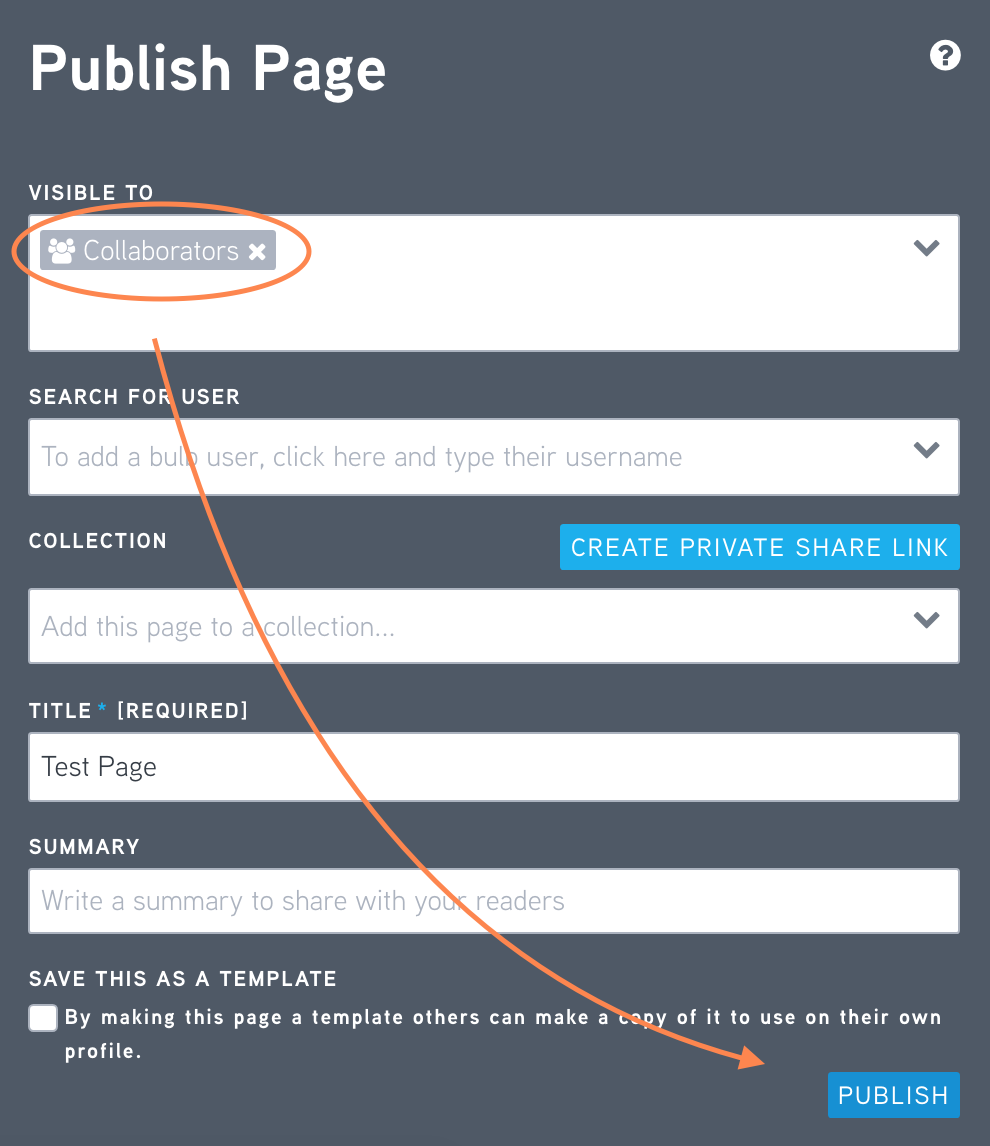 Remember that visible to "Public" means that anyone can see your page. In order to keep it private, remove "Public" and select only the group you wish to share with.