In order to set your page so only user's you allow can see it, you will need to:
1. Select the option to SHARE.

2. You will see in the sharing panel, all users that are able to see your page.
3. If you want to share with a certain person outside of a group - such as a friend, another student, or teacher - right below it there is a section called "Share with other bulb users". Click on the pencil to the right of this section, and a popup will appear. Type the username of that person, and/or they will be in your recent if you typically share with this person.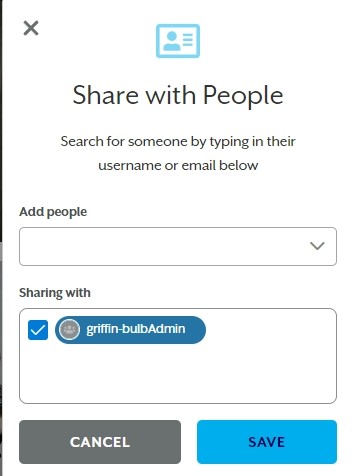 4. Or you can copy your private link to share with individuals or non-bulb users. When sharing a private link only those with the link will be able to view your page. *Keep in mind, that you can break this link at any time.*

5. Hit APPLY SHARE SETTINGS