On the bulb homepage, navigate to the CREATE NEW ACCOUNT button (highlighted in red). Once you have been redirected to the sign up page, begin by filling in the role field with Student.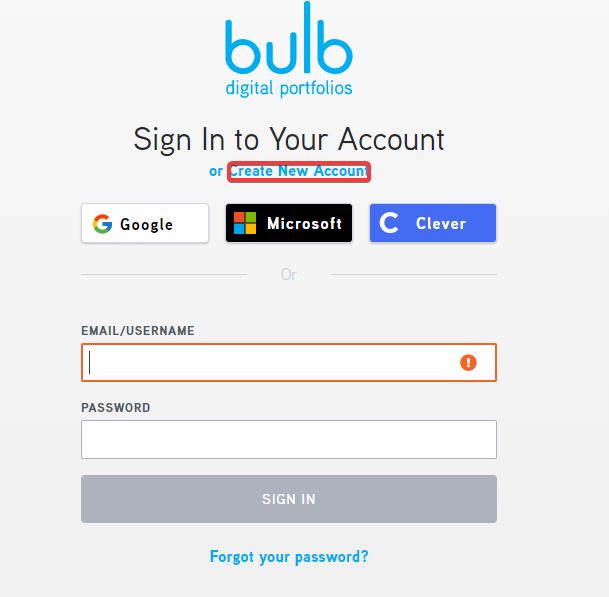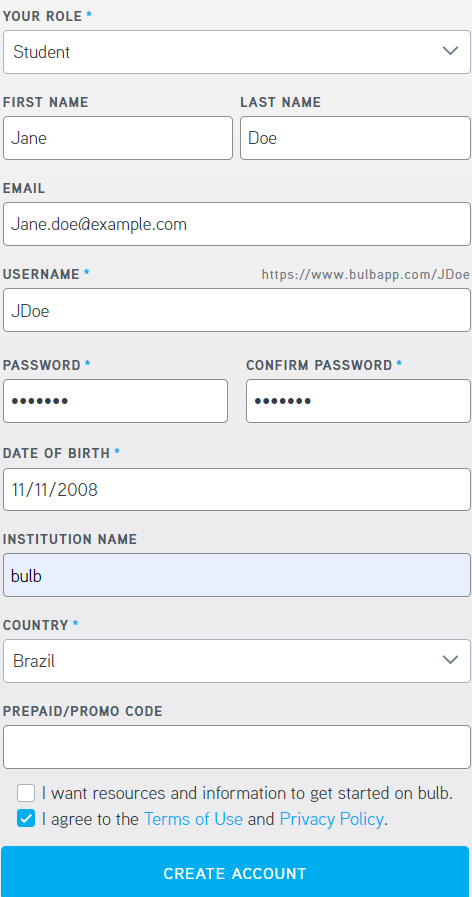 Make sure to fill out all information until you get to the last option. This is where you will be entering your Student Code for the Macmillan curriculum. Enter the six digit code and click the "I agree to the Terms of Use and Privacy Policy" check box to illuminate the CREATE ACCOUNT button.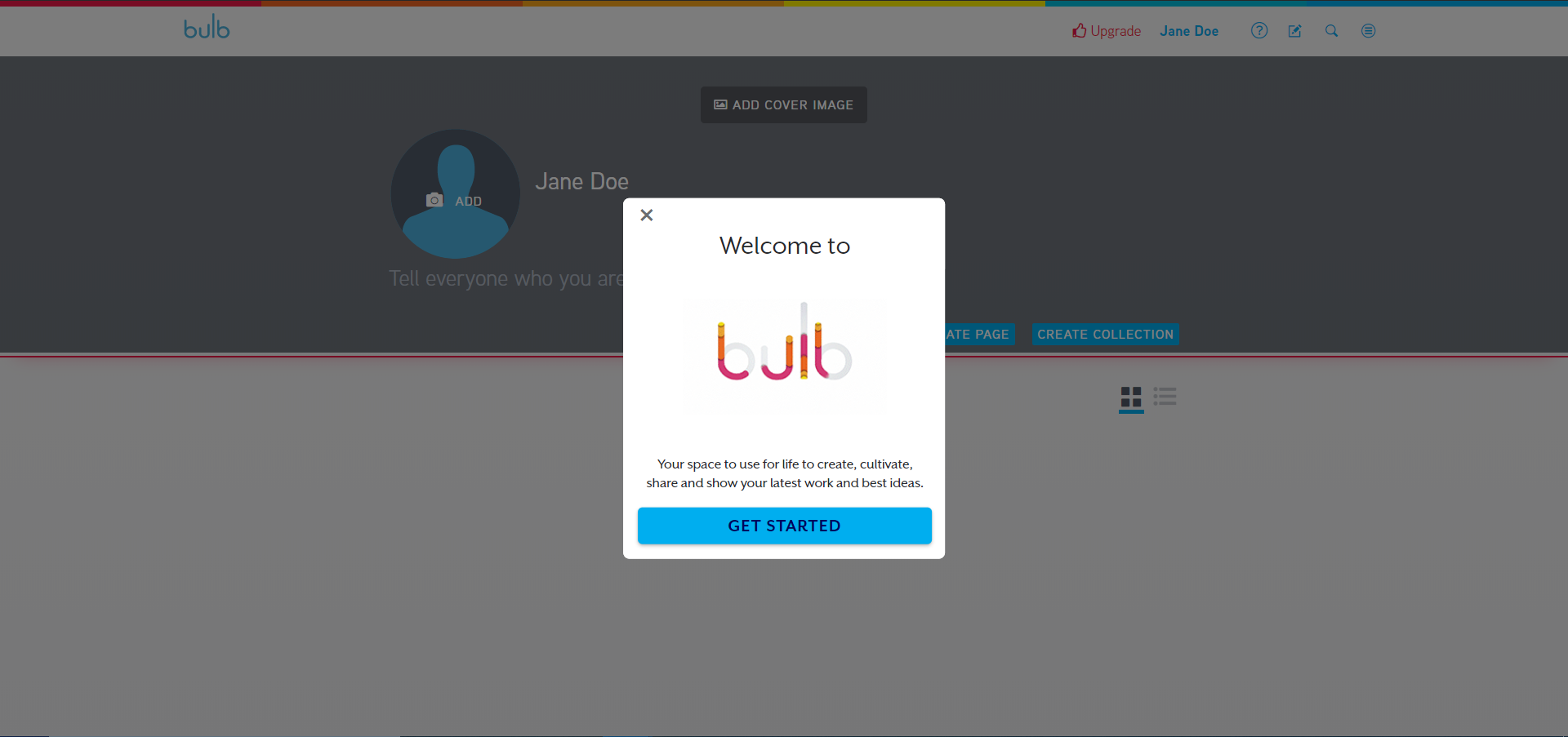 You will be redirected to the bulb welcome page where you will be prompted to get started with the bulb help tour.
| | |
| --- | --- |
| | If you exit out of the help tour and wish to go back and start it again, you can click on your name in the top right corner and navigate to the MORE pull down menu and click RESTART HELP TOUR |
After you complete the help tour, click on GROUPS (accessed by clicking on your name in the right corner).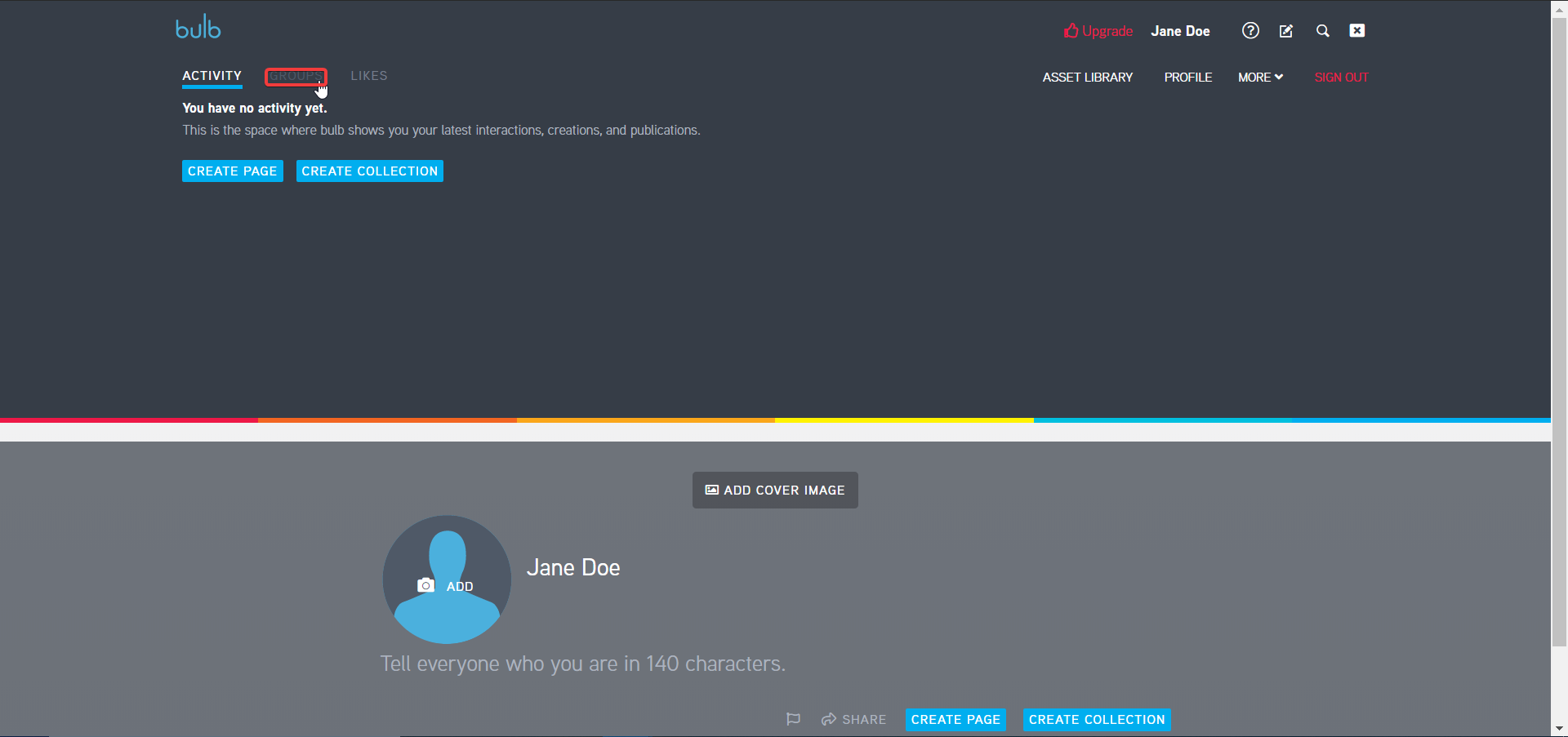 This is where you will see any groups you are a part of and also where you can enter a group code given to you by a teacher. Your teacher can also manually add you to the group. You will be notified of any group invitations in the ACTIVITY menu.
| | |
| --- | --- |
| | When adding Next Station content to your student account, preexisting or not, your bulb account will have private profile settings applied to it. |