The iOS app's collection page contains several icons that might seem confusing at first.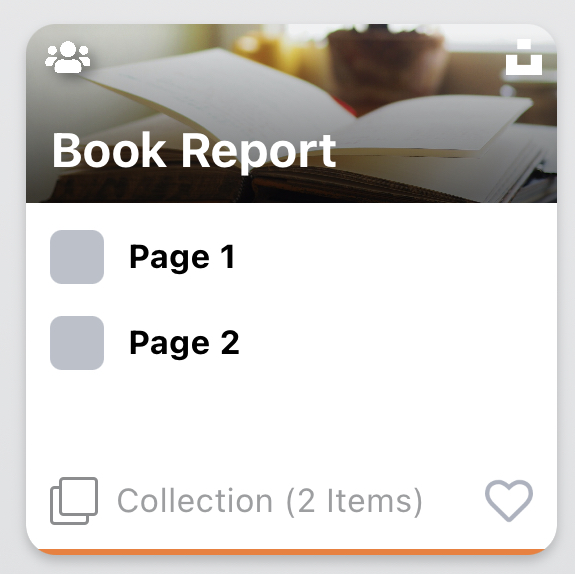 The icon in the top right corner of the thumbnail is a link to the photographer of that page's cover image's Unsplash Image. If the cover image is missing or is not from Unsplash then this icon would not appear.


When a collection has been shared, this image will appear in the top right corner.


The icon in the bottom right corner with a ! is the Page is shared but has unshared changes. This happens when you shared a page but then made changes without sharing. This can appear when you are working on a page and have draft changes.


The icon of two stacked squares is the Template icon. This appears when a page is a template.