Note: Deleting a collection will remove all child pages.
Collections are similar to FOLDERS on your computer.
Create a collection
From the profile page or a collection, tap the add item button at the bottom of the screen.
Tap the New Collection button to create the collection.
Your collection is now ready to hold pages. If you would like to share your collection, tap SHARE in the top right.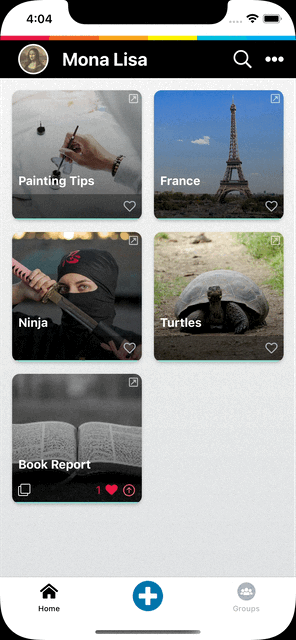 Delete a collection
Open a collection.
Select the in the top right corner.
Select Delete Collection to remove the collection.
WARNING: This will remove all children in the collection, please move any pages if you want to keep them.