| | |
| --- | --- |
| | Bulb audio embeds and supports audio files of the following types: .mp3, .wav and .m4a. |
If you have early access to the new editor, please refer to this video:
1. Click on your page, and the blue media toolbar will appear. Select AUDIO.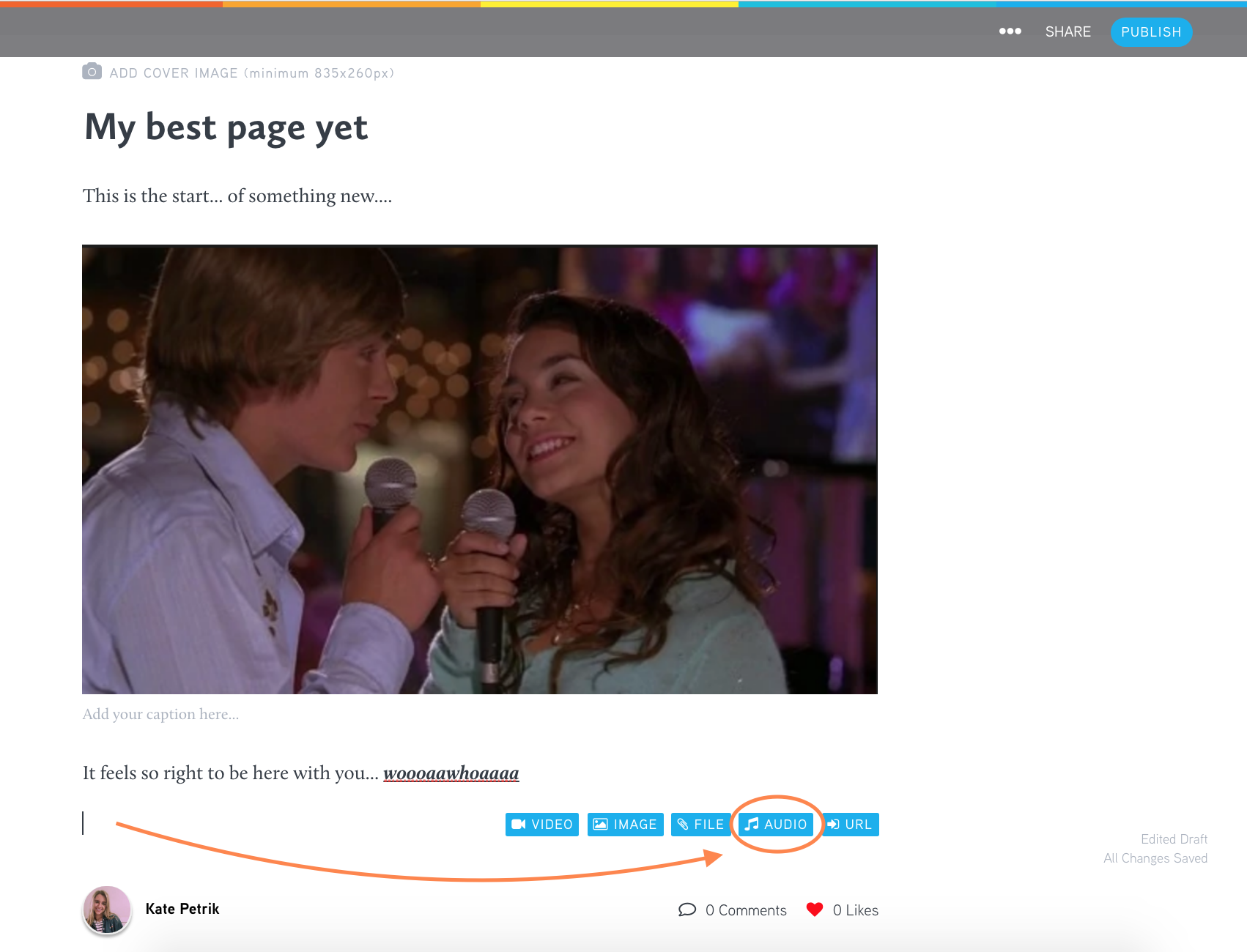 2. Select where you want your audio to come from.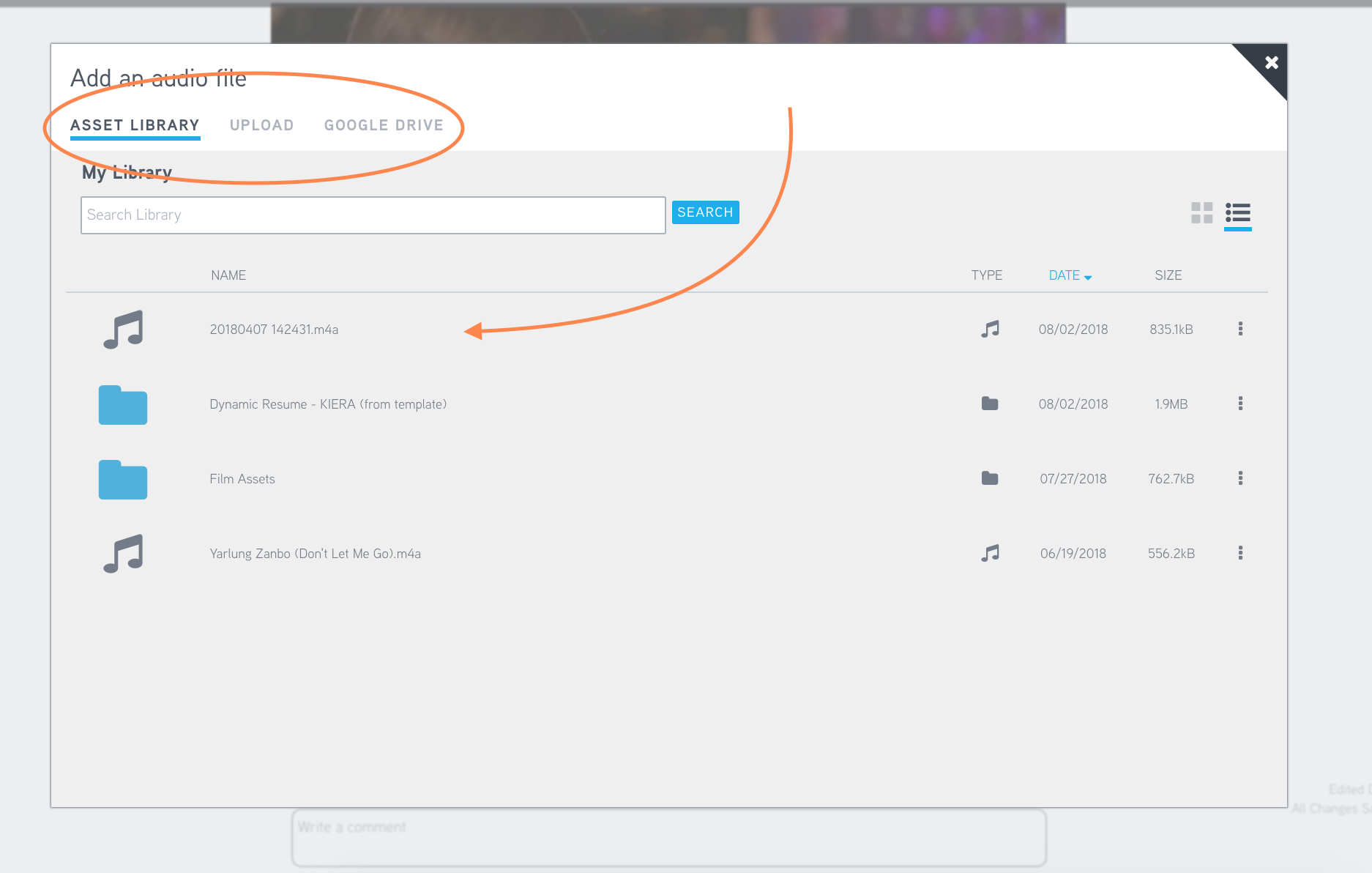 3. Once you have selected the audio file you want to upload, you will see the progress bar appear as bulb processes your audio.
| | |
| --- | --- |
| | You can continue working while the audio is being processed. Don't worry, this may take a longer time if your audio file is bigger. |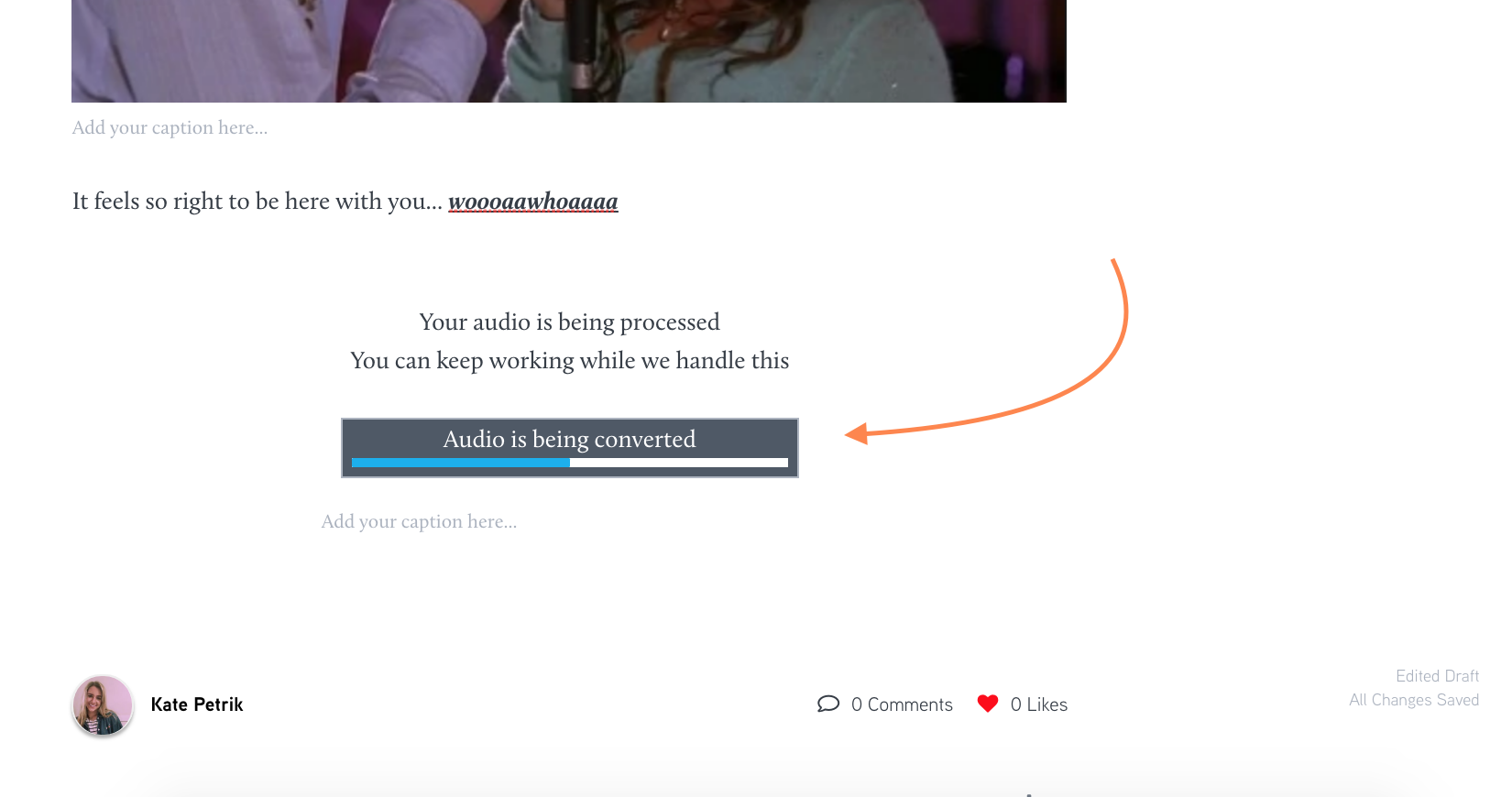 4. Once the processing is complete, you can format the audio bar to be text wrapped on the left, the right, or centered. You can also drag and drop it to any desired location on the Page.