How to format your text:
1. Highlight any text you'd like to change on your page. A toolbar will pop-up, where you can choose from the multiple formatting options.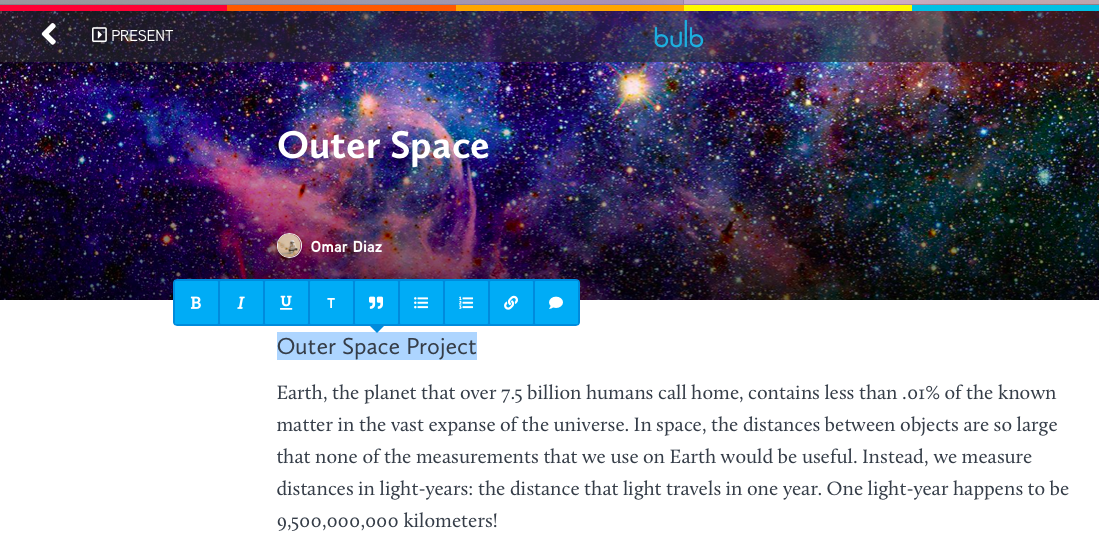 2. To format the text itself, you can select BOLD, ITALICIZE, or UNDERLINE. You can also select the "T" icon to open another menu where you can change the font type, or classify your text as a header.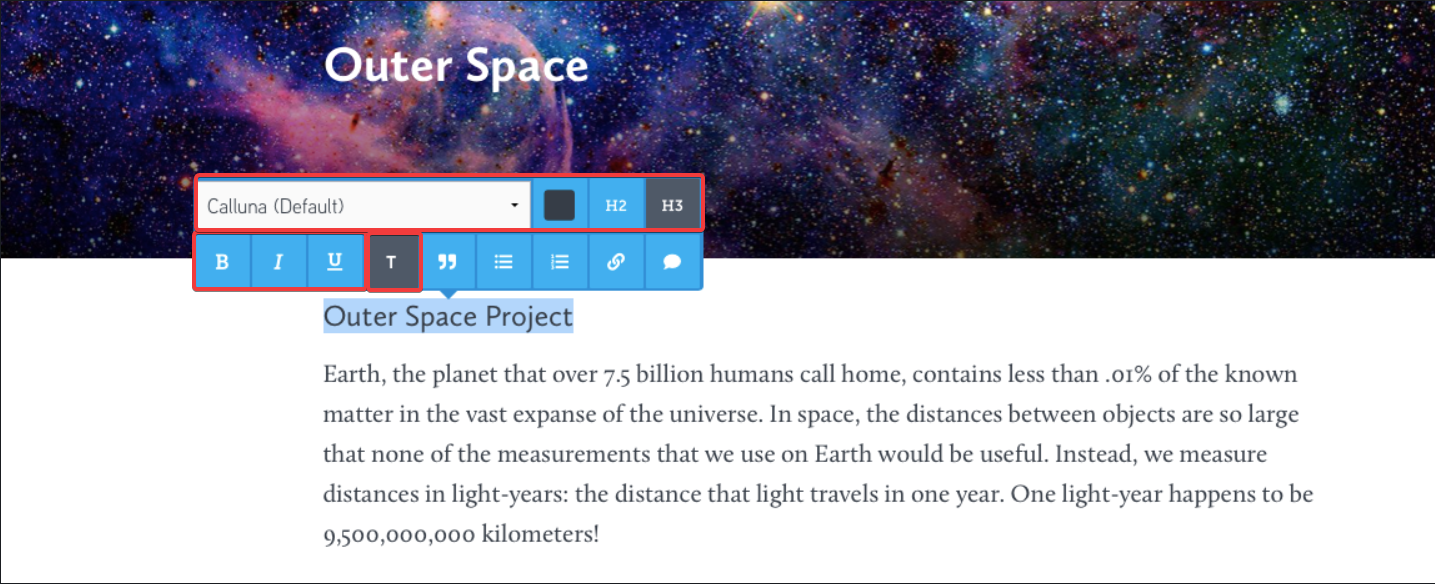 3. Select the BULLETS icon or the NUMBERS icon in order to create a list within your text.

4. To insert a hyperlink, select the CHAIN LINK icon, and enter the web URL that you want that text to be hyperlinked to.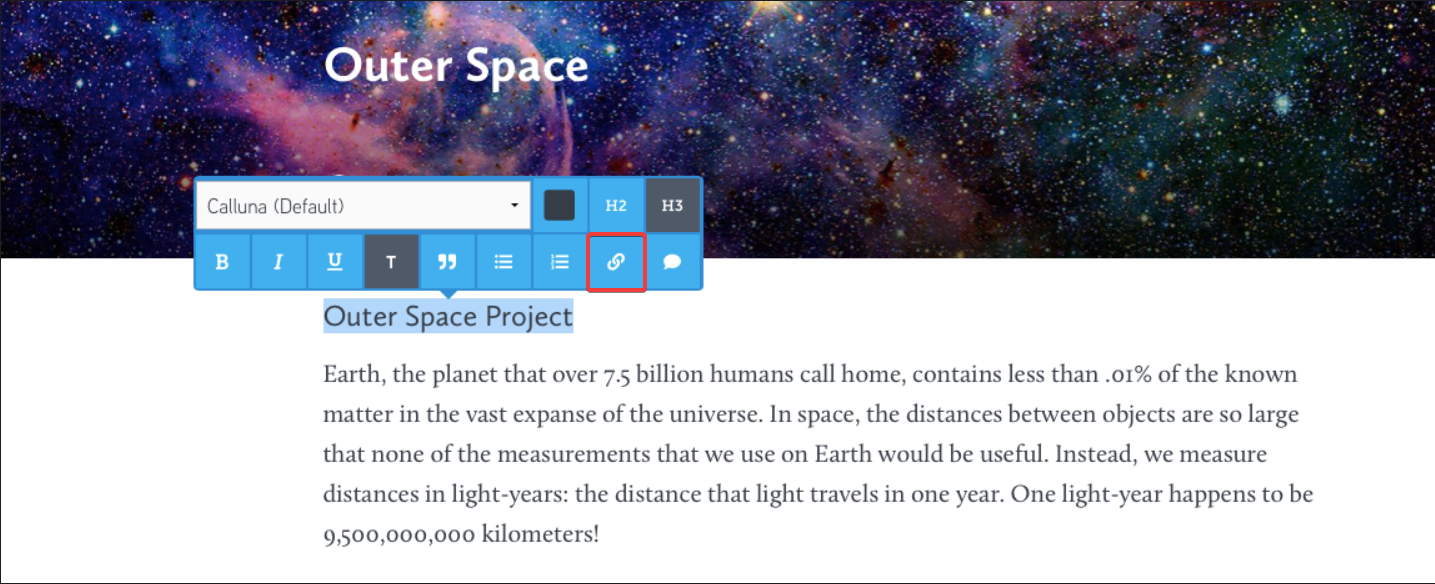 5. To insert an inline comment, select the COMMENT icon.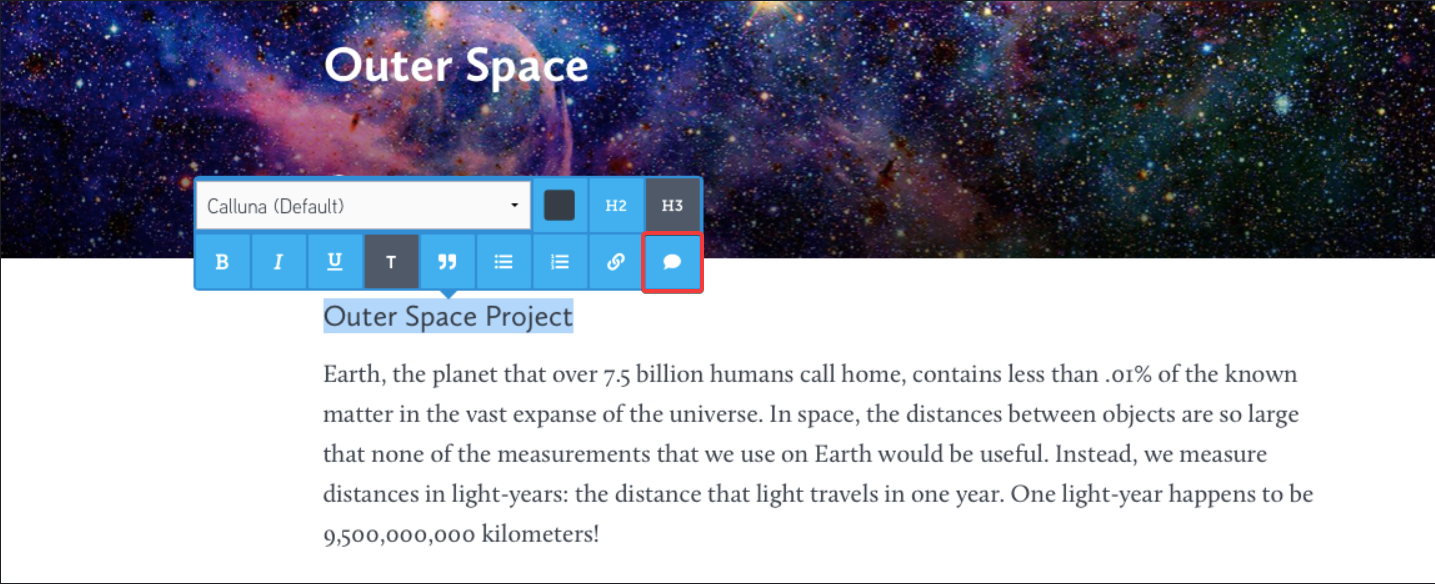 6. If you are quoting on your page, you can use the BLOCK QUOTE icon.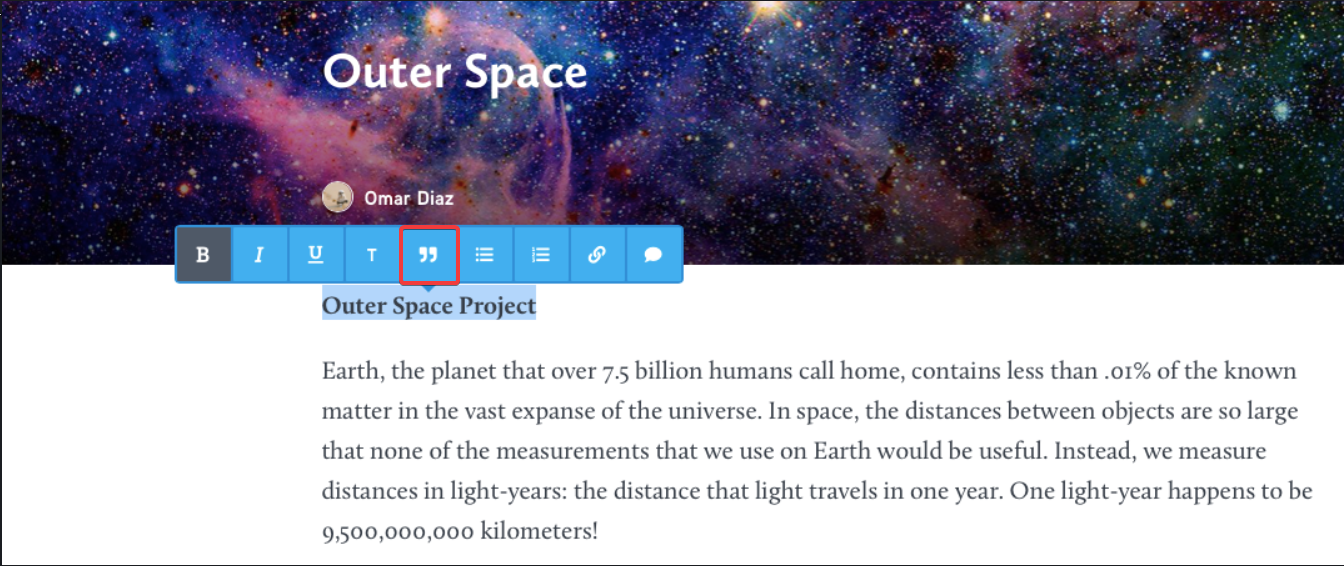 | | |
| --- | --- |
| | In order to have access to leave an inline comment, you must have been given access by the page owner to make a comment. To learn more about inline commenting, please reference this article. |
Making a heading and changing its color on bulb:
bold, italicize, and underline text in bulb:
Changing fonts on a bulb page:
Changing text colors on a bulb page: