How to format your text:
1. Highlight any text you'd like to change on your page. Once text is highlighted, you can use the text tools at the top bar of the editor to change aspects of the text.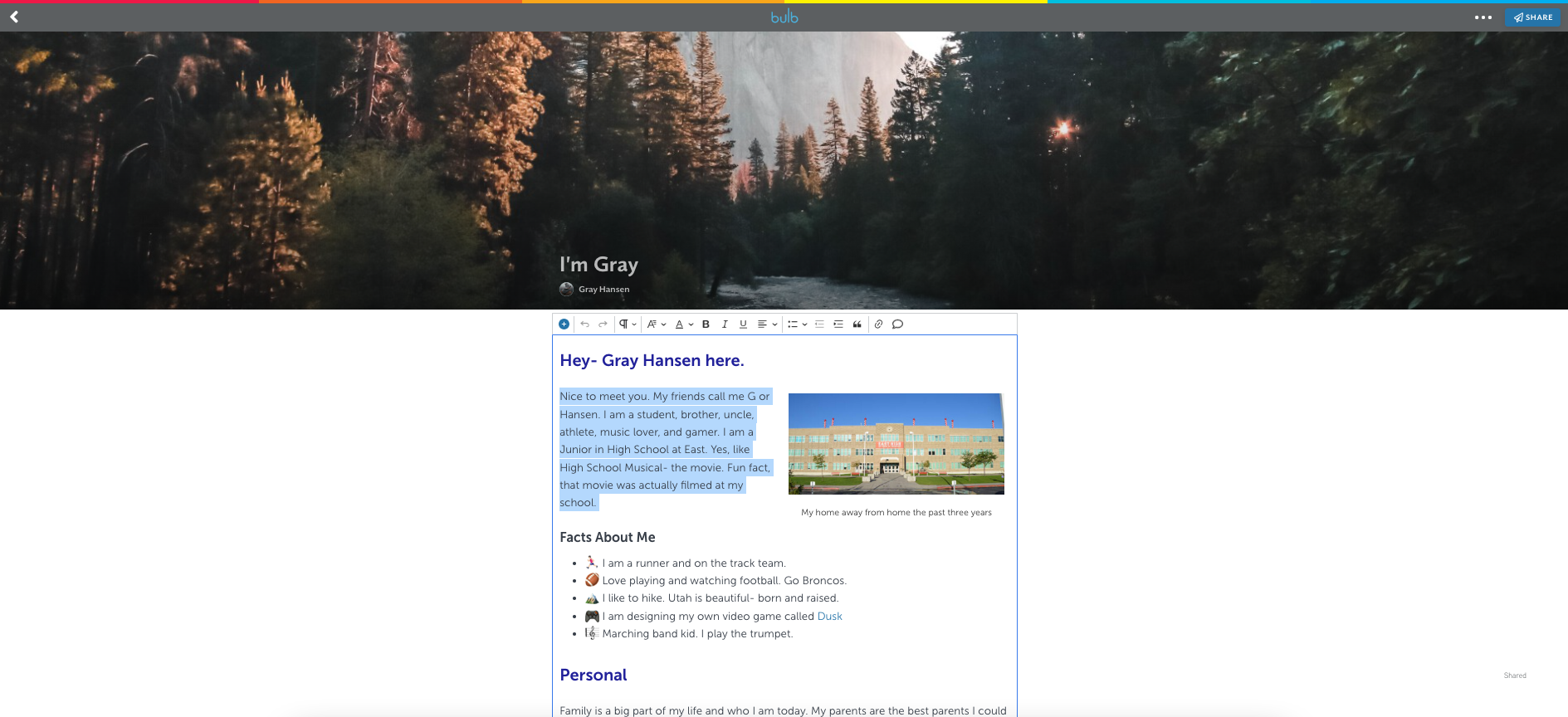 2. To format the text itself, you can select BOLD, ITALICIZE, or UNDERLINE. You can also select the "" icon to open another menu where you can classify your text as a header, or click the "" icon to open a menu to change the font type.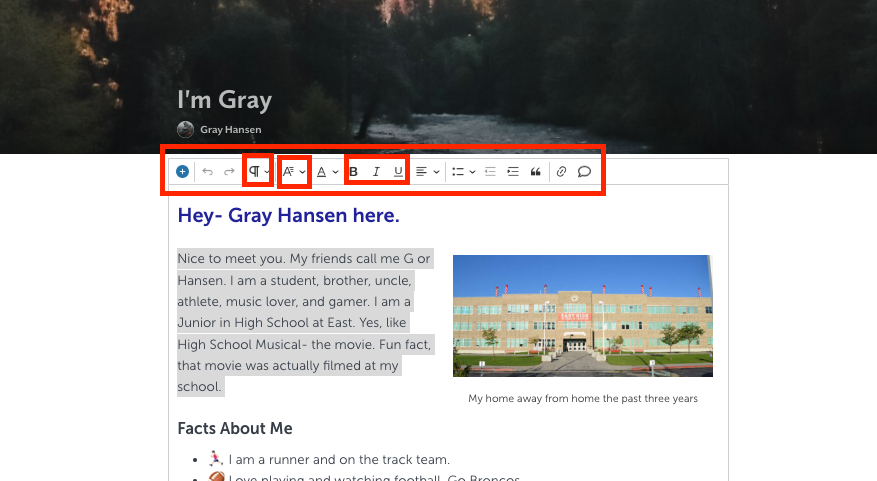 3. Select the BULLETS icon to open a menu that lets add either a Bulleted List, Numbered List, or Checklist.

4. To insert a hyperlink, select the CHAIN LINK icon, and enter the web URL that you want that text to be hyperlinked to.
5. To insert an inline comment, select the COMMENT icon.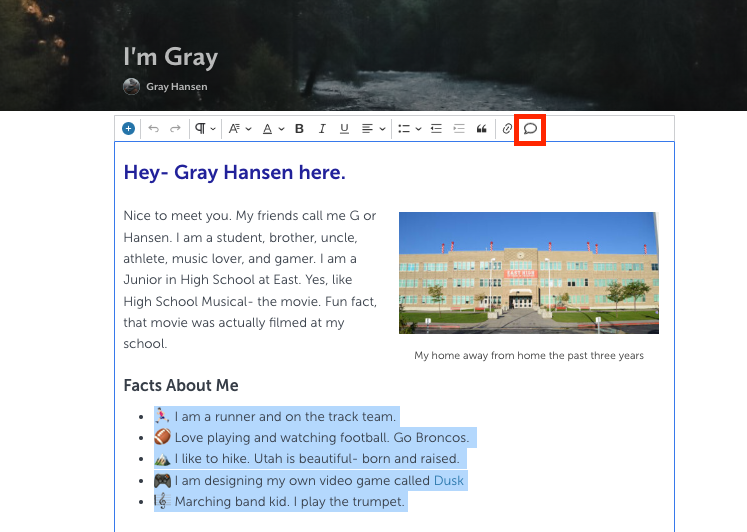 6. If you are quoting on your page, you can use the BLOCK QUOTE icon.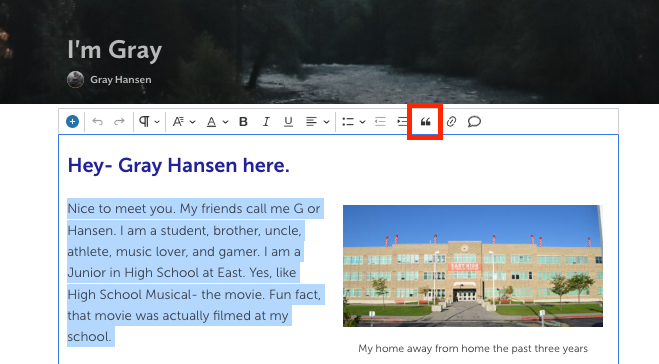 7. To change the color of text, simply highlight and select the color menu, then select your desired color.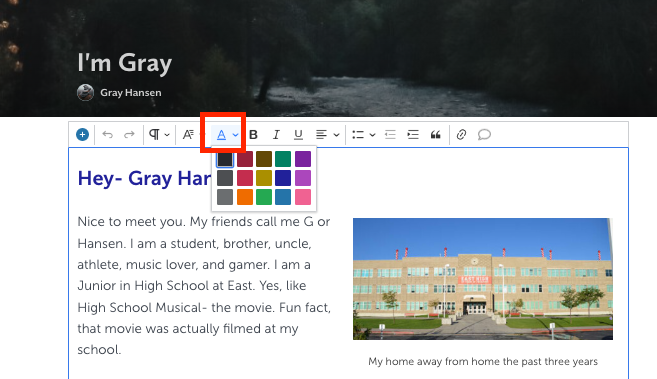 8.
Text Wrapping:
To wrap your text around an embed, add your embed above the text you wish to wrap around. Click the alignment icon and use the tools in the dropdown to move the image to the left, center, or right side of the bulb page.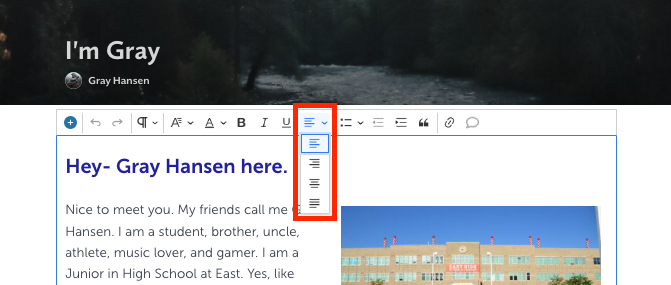 For example, this image is wrapped around and is placed on the right side of text.
| | |
| --- | --- |
| | In order to have access to leave an inline comment, you must have been given access by the page owner to make a comment. To learn more about inline commenting, please reference this article. |
Making a heading and changing its color on bulb:
bold, italicize, and underline text in bulb:
Changing fonts on a bulb page:
Changing text colors on a bulb page: