There are tons of platforms that you can embed into your bulb Pages, including iWorks, Prezi, Twitter, Instagram, Explain Everything, Thing Link, Tumblr, News Sources, etc. Get creative, the sky is the limit.

Just make sure to cite your sources.
1. Navigate to the media toolbar by putting your cursor on your Page and pressing ENTER Press URL.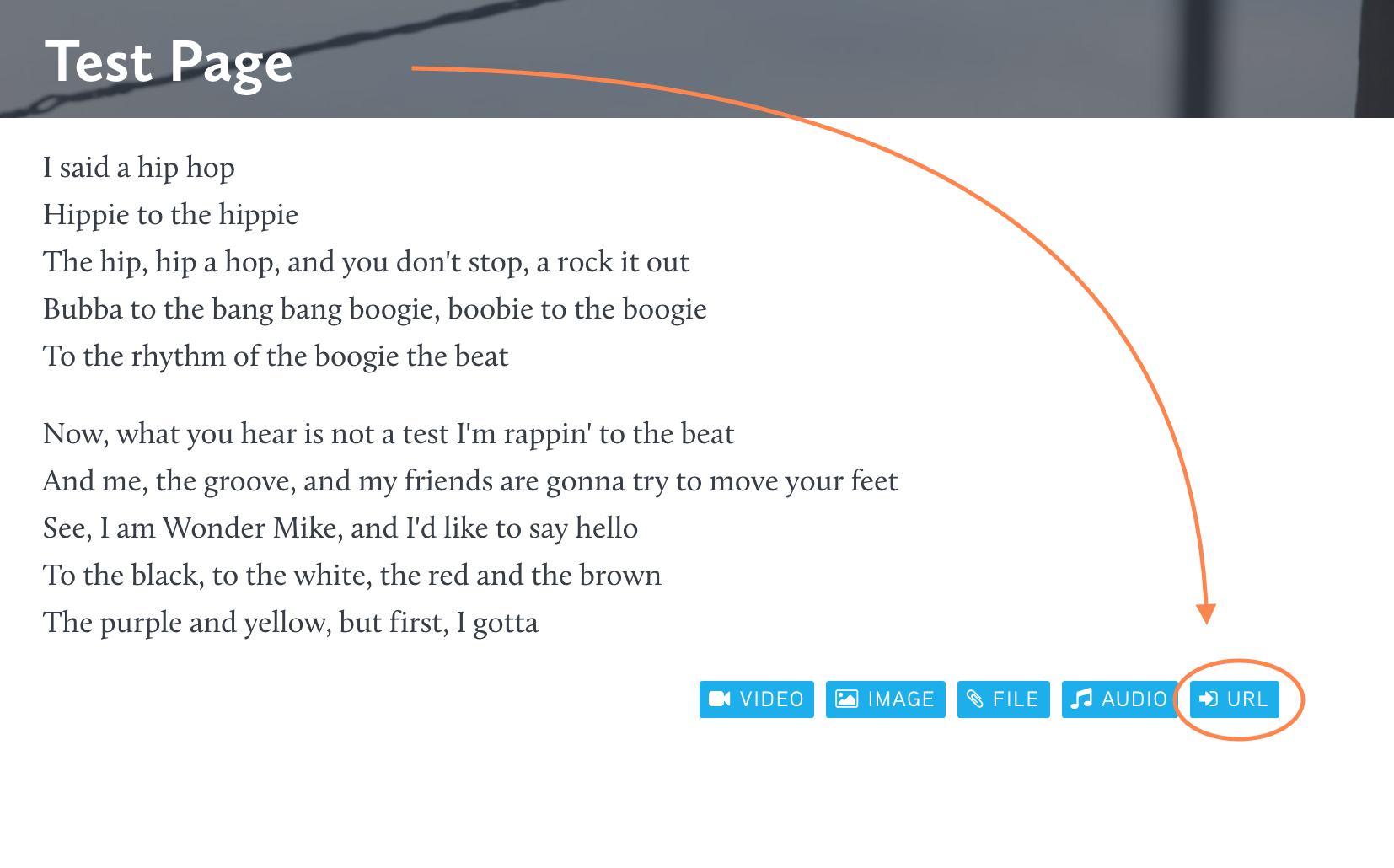 2. Copy and paste the URL from the website you want to embed, and click SUBMIT.
3. The finished result should look like this.