To add an image from web search to a bulb page:
1. Click ENTER on your keyboard to access the media tool bar
2. Click IMAGE
3. A pop-up window will appear asking where you would like to embed your image from.
4. Choose the WEB SEARCH tab.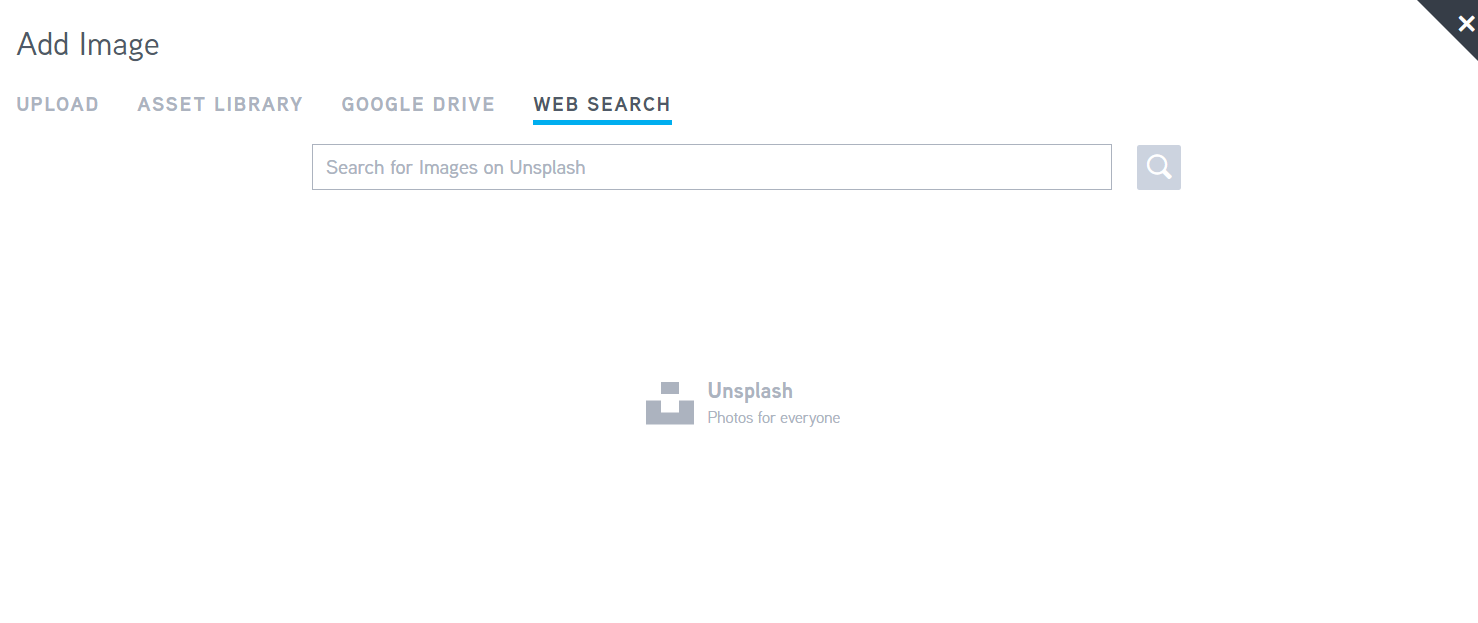 | | |
| --- | --- |
| | Images found from "Web Search" are courtesy of Unsplash, an open source photo discovery website. No citation by you is needed. This is done for you. |
5. In the search bar, type in what you are looking for and press the blue button next to it. Images will immediately appear below.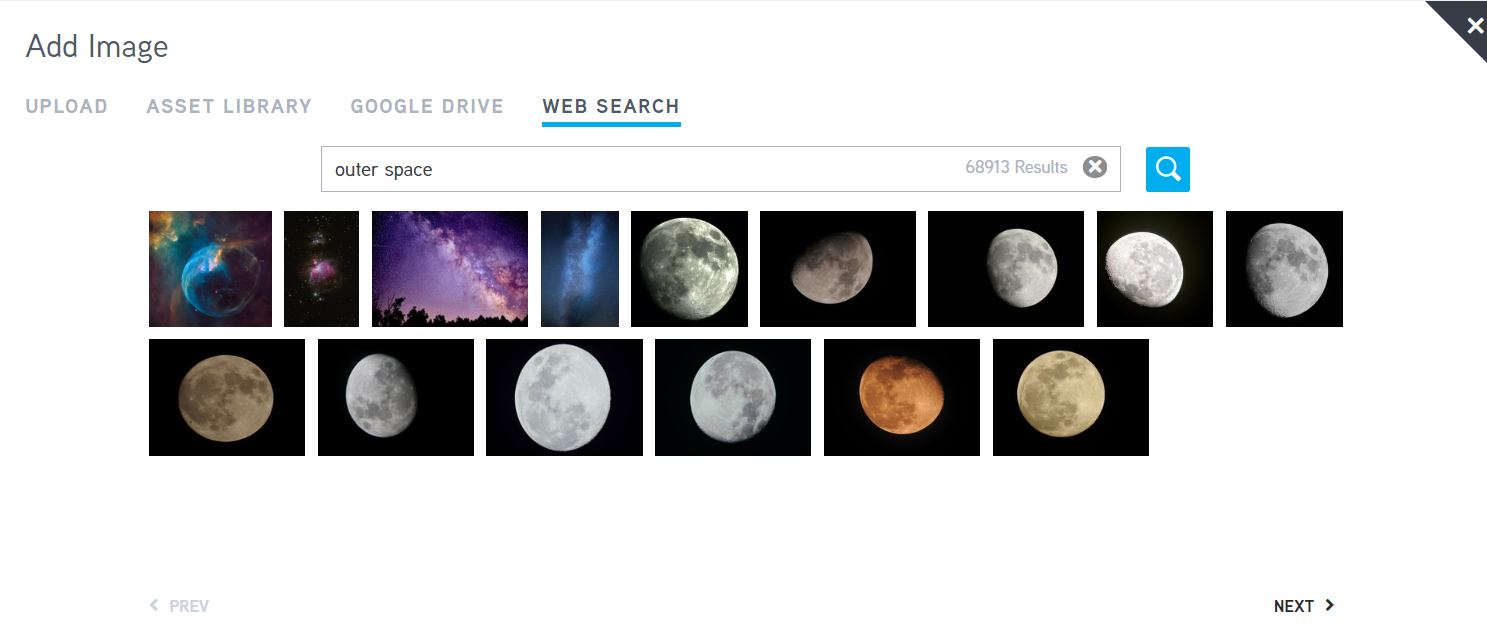 | | |
| --- | --- |
| | You can scroll through pages of photos by clicking the previous and next arrows at the bottom of the 'Add Image' window. |
To add a web search photo as a cover image:
1. Click COVER IMAGE at the top of your profile, page or collection
2. Then simply follow steps 4 and 5 listed above to add your image