To add an image from web search to a bulb page:
1. Click ENTER on your keyboard to access the media tool bar on your page.
2. Click the IMAGE icon.
3. A pop-up window will appear asking where you would like to embed your image from.
4. Choose WEB SEARCH to begin browsing images.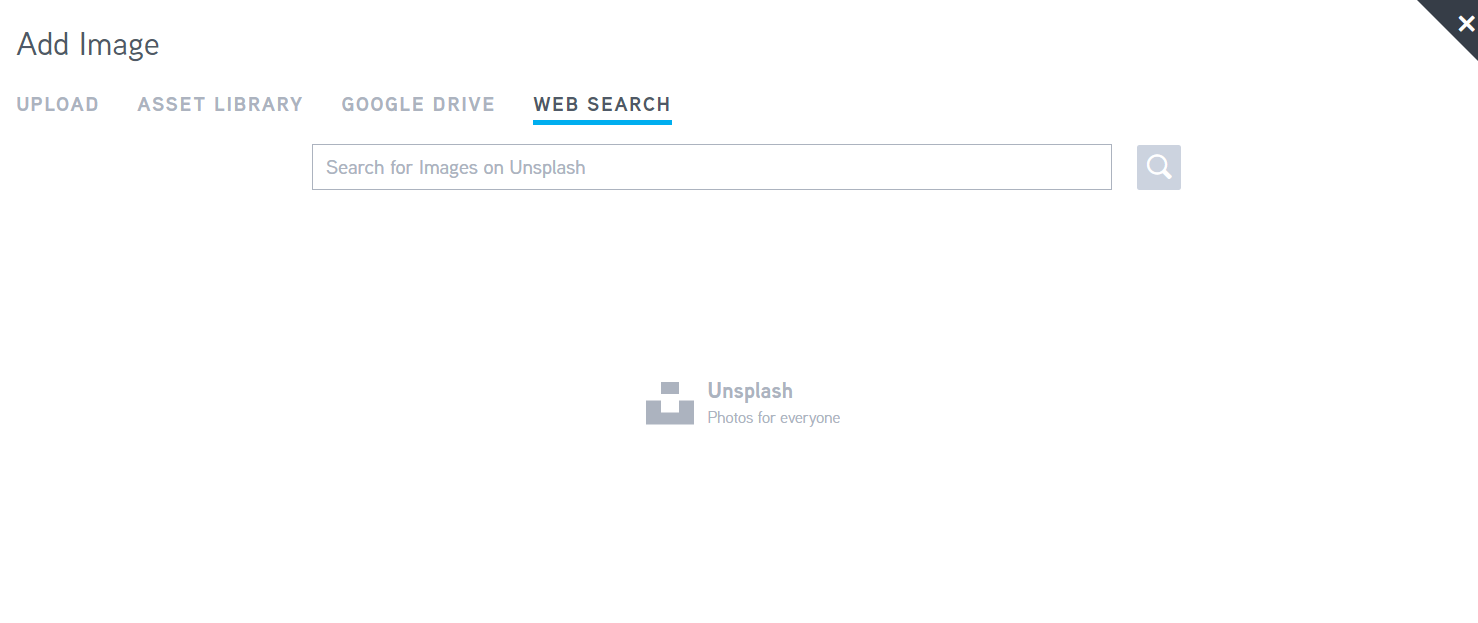 | | |
| --- | --- |
| | Images found from "Web Search" are courtesy of Unsplash, an open source photo discovery website. No citation by you is needed. bulb has done this step for you to credit the photographer. |
5. In the search bar, type in what you are looking for and press the blue button next to it. Images will immediately appear below.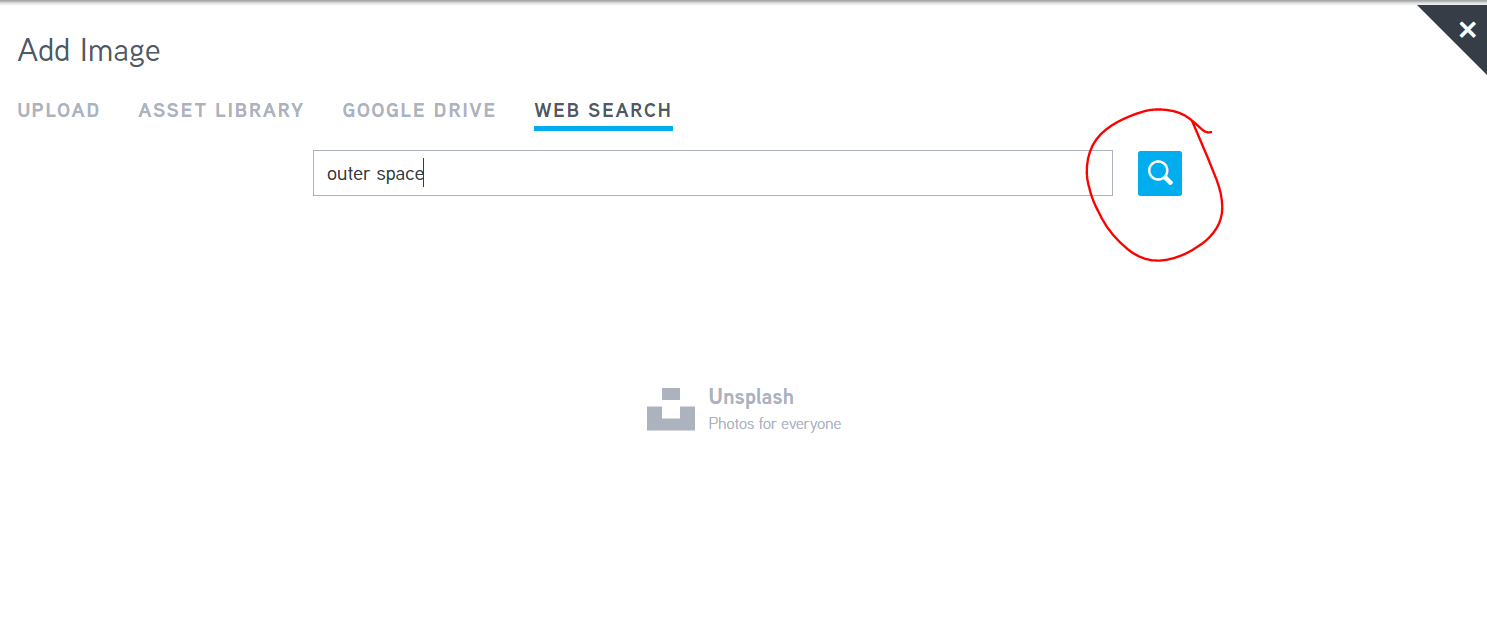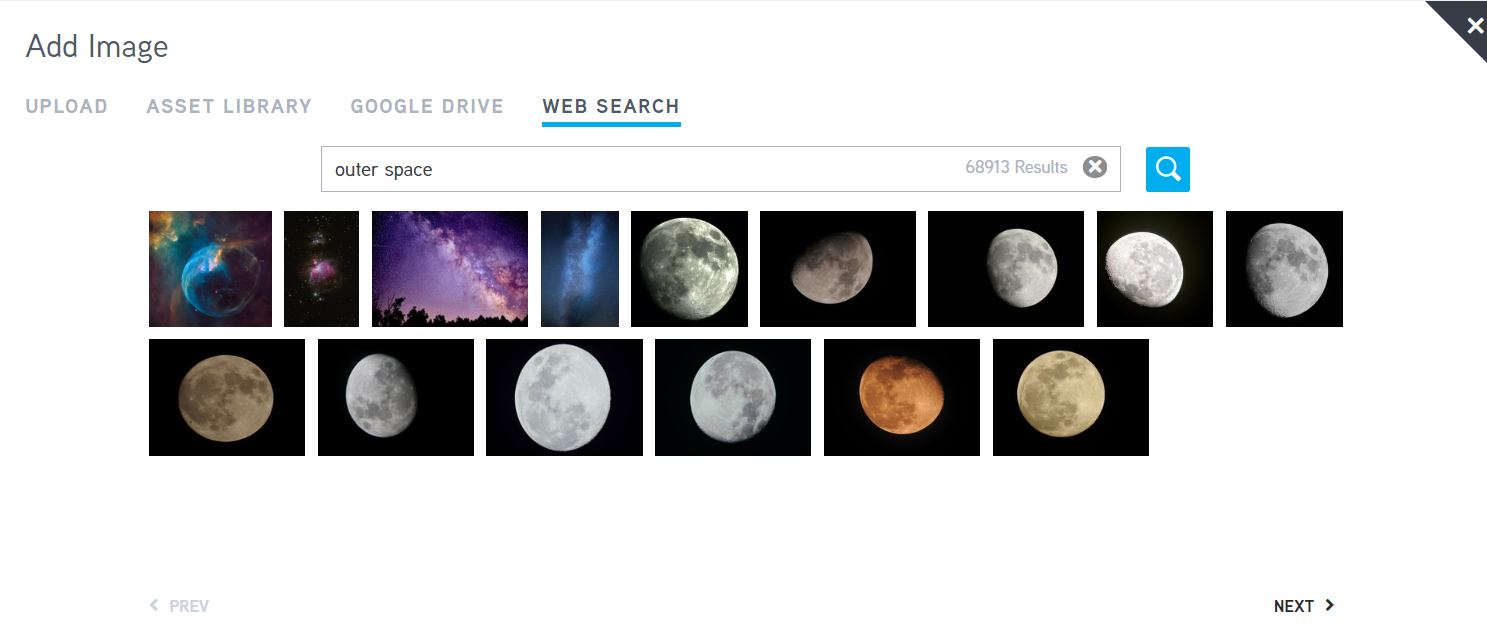 | | |
| --- | --- |
| | You can scroll through pages of photos by clicking the previous and next arrows at the bottom of the 'Add Image' window. |
To add a web search photo as a cover image:
1. Click COVER IMAGE at the top of your profile, page or collection
2. Then simply follow steps 4 and 5 listed above to add your image.