Accessing files on a bulb page
How to add a file:
To embed a file on a bulb page, click the blue "Plus Sign" icon at the top left of the editor box, which will pull up the Media Toolbar.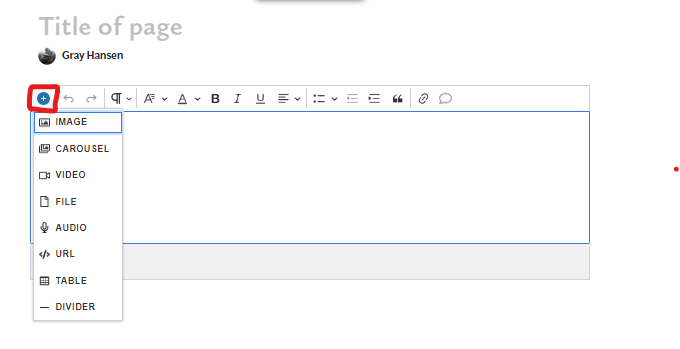 Types of files and accessibility:
Google Document- A bulb user can only VIEW the doc. There is no option to download, edit, or print inside the bulb page.