How to search
If you want to search bulb- type what you're looking for in our search box. You'll find all kinds of great resources ranging from collections, shared pages, authors, and users (display name and profile description).
Start by watching this video on how to search in bulb.
How to find the search bar:
1. Next to your name, you will see a magnifying glass icon. Click on this icon to search.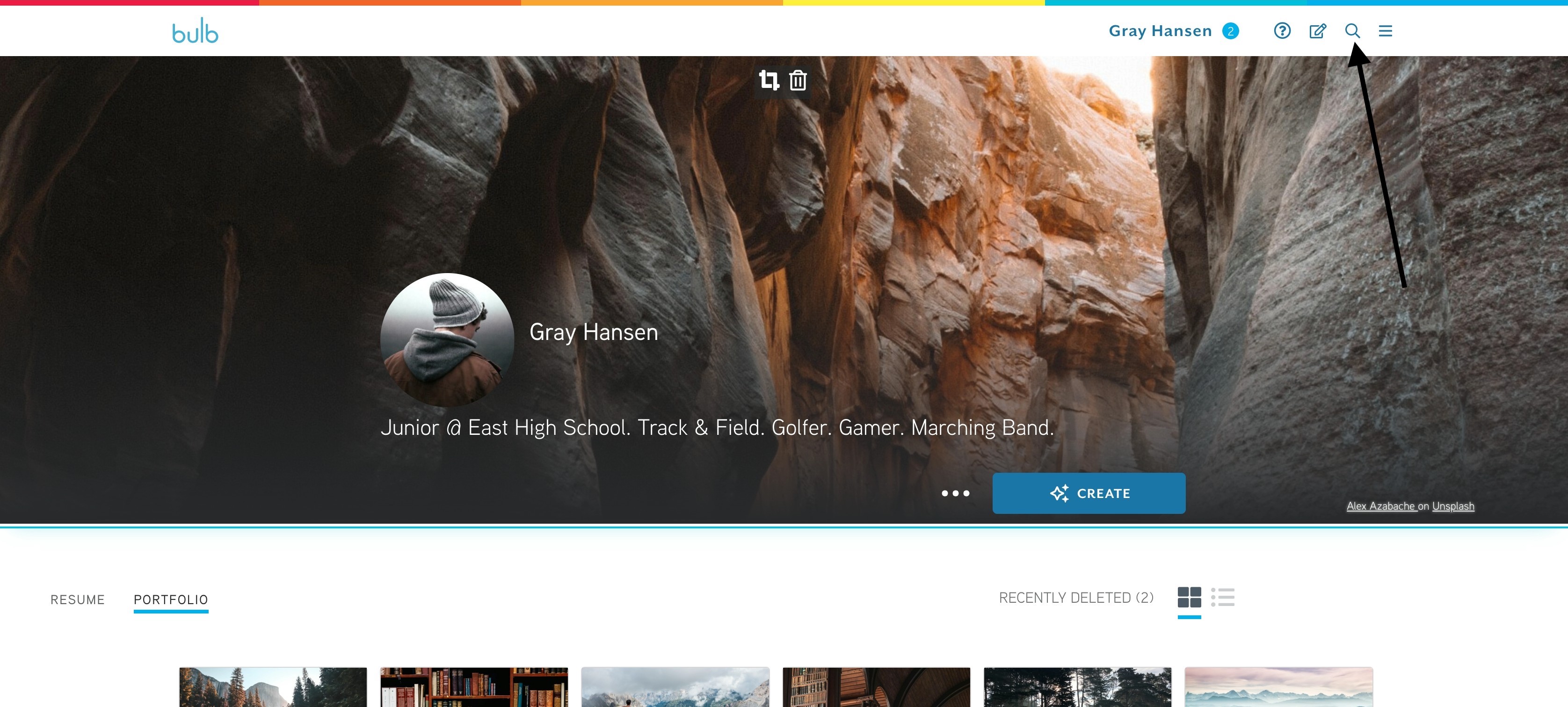 2. After clicking, you'll notice that the search bar appears below the icons.

3. Start typing where it says "I'm looking for..." to 'search for resources such as collections, pages, and authors. For example, searching the word 'class pops up many words related to 'class'

What pages and collections can I search?
The pages and collections within the search bar are resources that users have made public.