Integrating Badgr with bulb
Users can create a free Badgr account to keep and organize digital badges. Go to badgr.com to create an account (use the same email you use with bulb).
bulb showcases your badges on your portfolio.
You can easily link your Badgr account with bulb by following these steps:
1. Go to your SETTINGS page on bulb.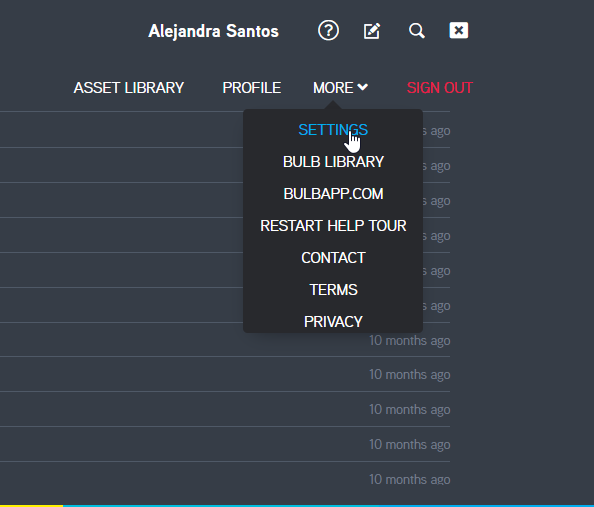 2. Scroll down towards the bottom of your Settings page and click the LINK BADGR button.

3. You will then be redirected to Badgr sign in page where you can sign in to your Badgr account.
IMPORTANT: Your Badgr account and bulb account must have the same email address or they will not sync together.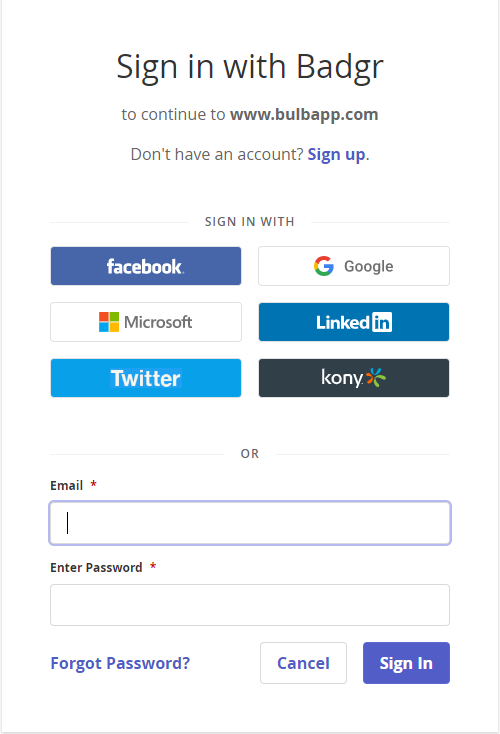 4. After you have signed into Badgr, you will be prompted with a permissions window. Be sure to authorize these permissions otherwise the two sites will not be able to communicate. Click 'Authorize.'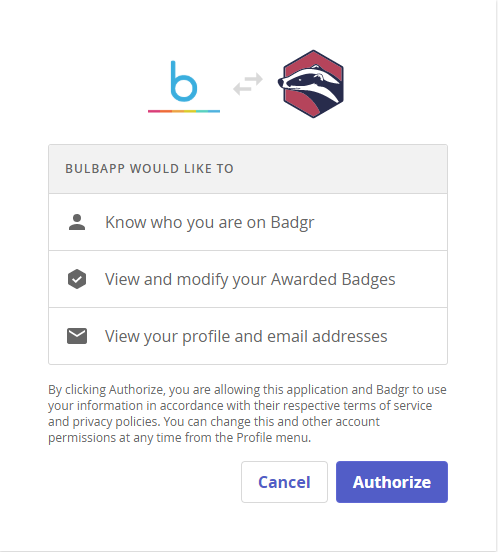 5. You will be redirected back to your bulb Settings page with the following message: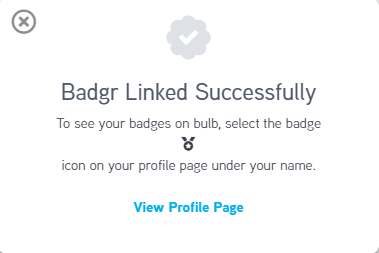 If bulb prompts a processing error, attempt the above workflow in Incognito after revoking permissions for bulb within the Badgr dashboard.


App Integrations > 'Revoke' under the bulb tile
To view your badges on your bulb Portfolio, Click the badge icon next to your profile picture:

This will direct you to your badges page where you can see all of the badges you have in your Badgr collections.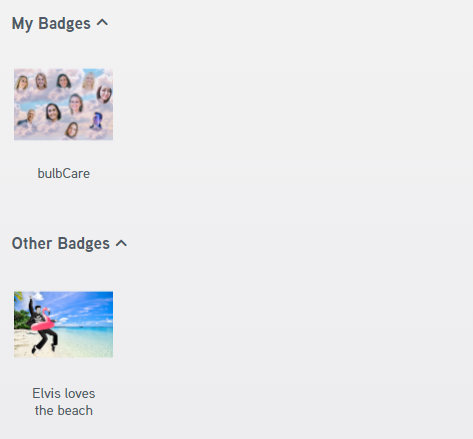 (Collections of badges on bulb)
| | |
| --- | --- |
| | Your badges on Badgr must be placed in a collection, and your settings turned to public in order for your badges to sync to your bulb Digital Portfolio. |
(What your collections need to look like on Badgr with public enabled)